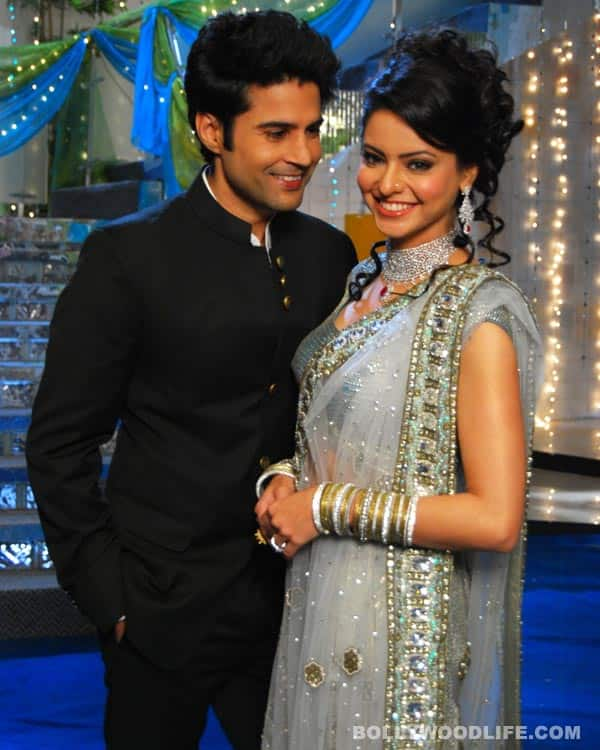 skip advertisement
The duo shared screen space around eight years ago in Kahiin Toh Hoga until Rajeev left the television industry, with rumours abuzz of their alleged relationship…
The track of Hongey Judaa Na Hum will soon witness the entry of the good looking Rajeev Khandelwal in its upcoming episode. But hey, hadn't Rajeev promised never to return to the small screen? Well, Khandelwal has partly kept up his promise because it's not a role, but his love for his fans that brings him back.
Apparently, Rajeev will be pop up on the sets of Hongey Judaa Na Hum to share a dance sequence with his ex-flame Aamna Sharif only to honour his large fan-following who have been yearning to see him back on television. ""I understand those who loved the Kashish-Sujal jodi (from Kahiin Toh Hoga) have been waiting to see us together for a long while now. Unfortunately, the opportunity didn't come and both of us got busy with our lives," Rajeev said in an interview and added that when the opportunity for this special episode came along, he seized it.  But don't get your hopes too high people, 'coz it's just for this one special episode.
Hmmm, but why did the actor choose this particular show on Sony Entertainment Television? Is it because Aamna still holds a very special place in his heart? While we would love to think that as THE perfect reason, logic suggests that it's just a TRP-raking stunt.
Aamna, who can hardly hide her glee, said in an interview, "There is a sequence where I have to hug him and at that very moment, I remembered our days as one of the most beloved pair on television."
We are really excited to see the ex-jodi share screen space and a dance in the upcoming episode. Are you?