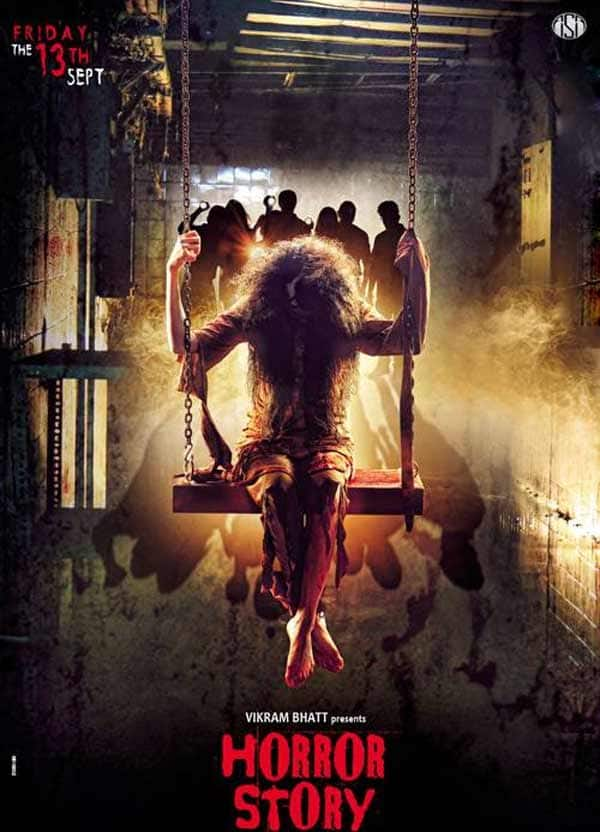 The makers of this film have unveiled the first poster. Take a look
After The Conjuring had people scared out of their wits, we wonder what reaction the audience will give to Vikram Bhatt's Horror Story. We can't say anything about the plot but the first poster is certainly scary! The poster has a ghost sitting on a swing with head turned down. The shabby torn clothes and dirty messy hair with a drab backdrop adds to the spookiness! Good job, Vikram!
Horror Story revolves around seven youngsters who challenge each other to spend the night in a hotel, which is rumoured to be haunted. Horror Story's hotel has a past. It was built in place of an asylum which had been mysteriously burnt down. This past continues to haunt the hotel which doesn't have a good business owing to numerous spooky incidents. Due to this, the hotel owner is financially ruined and he jumps to his death from the terrace of his hotel.
TV actor Karan Kundra makes his Bollywood debut with this film. Others who will go through the horrendous night in Horror Story include Ravish Desai, Hasan Zaidi, Nishant Malkani, Sheetal Singh, Aparna Bajpai, Radhika Menon and Nandini Vaid.
Horror Story's mysterious ghost is already sending shivers down our spine. To find out more about the ghost, we will have to wait till September 13 when the movie releases!