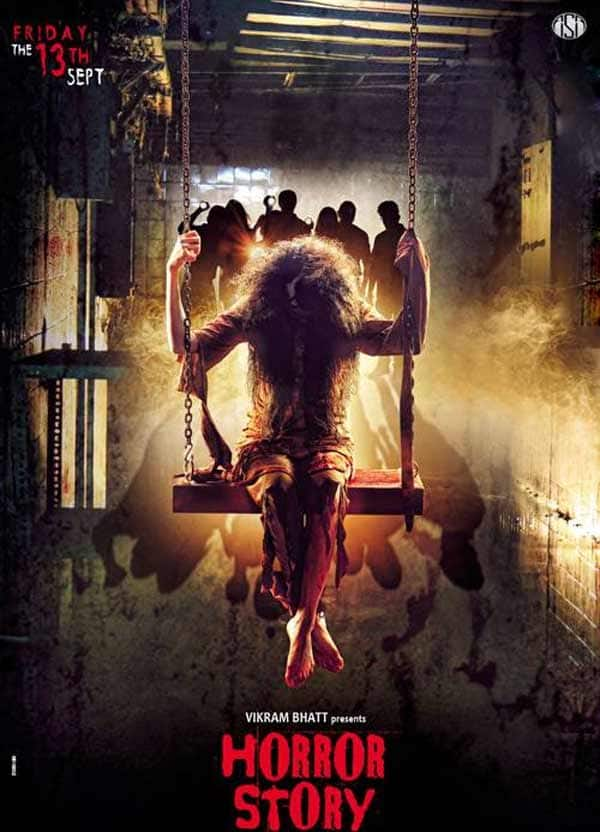 This one is Vikram Bhatt's best attempt so far to provide chills and thrills…
A whole lot of horror film buffs would agree that when it comes to horror, Bollywood has been more funny than fearful. From cliched storylines to bloodthirsty paranormal creatures, nothing has really spooked spectators. But Vikram Bhatt's new flick Horror Story has managed to change this… and how! Bhatt's previous films in the genre like 1920 and Haunted had space for skin show, songs and romance, but thankfully this time he has skipped all of that.
Horror Story is about seven young people – Achint (Nishant Malkani), Maghesh (Ravish Desai), Samrat (Hasan Zaidi), Maggie (Aparna Bajpai), Neena (Radhika Menon), Sonia (Nandini Vaid) and Neel (Karan Kundra) – who were friends in college and meet after many years. Neel is leaving to pursue a career abroad. The night of their reunion is supposed to be a farewell party for him.
They are partying at a pub when a chance announcement on television catches their attention. It speaks of a hotel that has been sealed for a long time and is believed to be haunted. Now the jawaani ka josh in all these youngsters fountains and they decide to make the night adventurous by gatecrashing the haunted inn. Their motive is to have some fun. Little do they know that this will be the most horrific night of their lives…or the last.
One fateful night. A haunted hotel. Seven youngsters. A perfect combination for a horror story! Debutante director Ayush Raina successfully manages to create a ghostly environment and spook the viewer with spine-chilling moments. The film will give the audience an edge of the seat experience. The background music plays a vital part in Horror Story. It hits a high several times. But that is how horror films work, right? A high-pitched musical note after a moment's silence can only startle. There are moments in the film when you are truly freaked out, all thanks to the scary mood and lighting. In fact, the lighting of a few sequences – like the pitch dark moments – deserves an ovation. No complaints about the cinematography, though the visual effects could have been better. All the actors have done complete justice to their roles.
Horror Story should be liked by all fans of the genre. Vikram Bhatt promised that the film would provide chills and thrills in the crisp one-and-a-half hour it lasts and he completely delivers on this. Kudos!
Rating:
out of 5
Reviewed by Vinod Talreja
* Poor
** Average
*** Good
**** Very good
***** Excellent