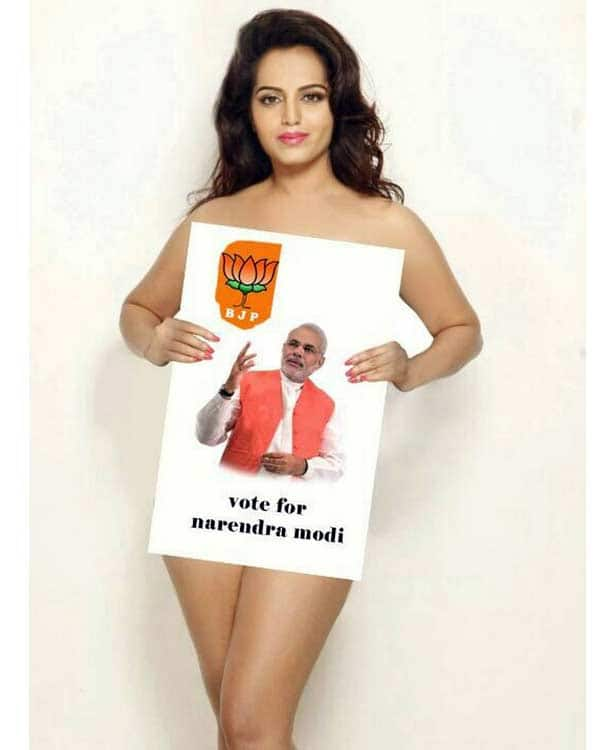 The Prime Ministerial candidate is getting support from highly unusual quarters!
Looks like Narendra Modi has swept some hotties from B-town off their starry feet. As if Mallika Sherwat crooning (read croaking) for Modi on his birthday was not enough to make us giggle, now here's a small time model Meghna Patel is baring it all for the Prime Ministerial candidate.
A picture of Meghna Patel, who was seen in popular television series Chandrakanta, has gone viral Twitter, where she is nude and holds up a picture to support Modi. There is a separate picture of her lying on a bed of lotuses holding onto a Narendra Modi poster. She is even trying to hide her modesty with a placard that endorses Modi in a rather risqué fashion!
"Narendra Modi is the man of today. He is the embodiment of valour who lives in the hearts of millions of people. "Narendra Modi is a person of great prominence on India`s political landscape and has done great works for development and prosperity in his state and now he is the prime ministerial candidate. People will vote for him to make India better in the 21st century. We all love you, Mr Modi," declared Miss Patel
Now we are sure that the BJP is unsure about whether to cash in on this unusual publicity. Wink-wink!