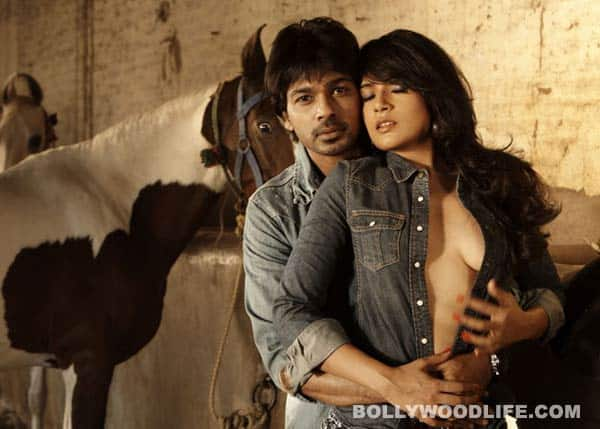 Bharat Ratan hit a roadblock during the shoot of a passionate scene for Tamanchey until he brought in some vegetables to show the love!
Filmmaker Bharat Ratan, who is working on his next film starring Nikhil Dwivedi (last seen in Hate Story) and Richa Chaddha (of Gangs of Wasseypur fame), was recently in a fix when his film's heroine refused to get cozy with the hero for a lovemaking scene. We had to sympathise with her – after all, making out with Nikhil Dwivedi in her second movie…!
This one, reportedly based on the underworld love story of the controversial real-life couple Abu Salem and Monica Bedi, required Nikhil and Richa to act out an intimate scene. Accordingly, the filmmaker made several attempts to convince Richa to do it, but she was very reluctant and developed cold feet; we understand, since it was her first intimate scene and she felt it wasn't going too well. Well, this isn't news. They all have the jitters where this kind of thing is concerned, no?
But Ratan found a solution, we hear. Someone on the movie set suggested a weird, almost bizarre idea to the filmmaker – to use tomatoes as 'props' to make the lovemaking scene as 'real' and authentic as possible. Now we are still trying to get the visual for this one. Surprisingly, Bharat took it seriously and even explained the concept (which escapes us even now) to the actors. And it worked for him. The two leads eventually agreed to shoot the scene featuring tomatoes as props for reasons best known to those involved. The production team was asked to arrange for dozens of round red veggies and finally the scene was shot and done with.
Years ago, filmmakers resorted to flowers to depict intimate moments, but now it seems vegetables have taken over. We must say, Bollywood has really come a long way since true romance ruled! What say, readers?
Photo: NDTV Movies