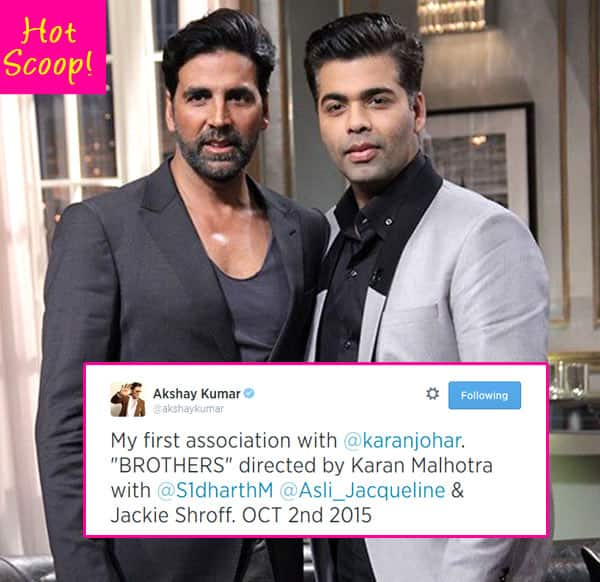 The film will be the Holiday actor's first ever association with KJo!
Akshay Kumar just made this news official on Twitter. Come October 2, 2015, Akki will be seen in Karan Johar's film titled Brothers. The tweet also revealed that the film will star Sidharth Malhotra and Jacqueline Fernandez.
Apart from this being the Entertainment actor's first association with KJo, it will be Akki's second film with Sidharth (first being Warrior).
Brothers will be directed by Shhuddhi director Karan Malhotra who recently sealed the deal with Salman Khan on getting him to play the lead role in Shhuddhi.
Now all of this only makes us wonder one thing, are these films going to take Johar further away from Shah Rukh Khan. We say so because clearly KJo has moved away from being an SRK loyalist and started looking at other superstars in the industry to feature in his productions.
We wouldn't be shocked if the producer soon signs Aamir Khan to do his film, thus hammering in the last nail in the coffin of his friendship with SRK.