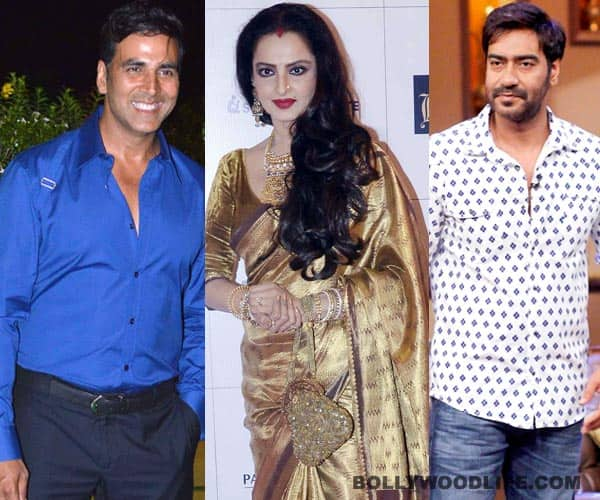 The makers of Rekha's Super Nani are ecstatic. But why…?
Akshay Kumar and Ajay Devgn were at loggerhead over the first Friday of the summer vacations which happens to by May 1. Akshay's Holiday and Ajay's Action Jackson were both supposed to release on the said date, to cash in on the summer vacation crowd. But for reasons yet unknown, the release of both films has been postponed. But seems like their loss will be now a great advantage for the makers of the Rekha's Super Nani. They have grabbed this opportunity at bay and have decided to release this children's film on May 1 instead.
Producer Ashok Thakeria confirmed the news, saying that they were looking to release the film during some vacation and summer vacations seemed to be the best slot. Children would be able to enjoy freely as their exams would have been over by then. Super Nani would see Rekha play the title role, which was supposedly quite challenging for the ageless beauty.
The film would also star Shweta Kumar, Sharman Joshi and Randhir Kapoor. It promises to be a family entertainer and a beautiful story of a grandmother and her grandson. This would be Indra Kumar's next after Grand Masti.