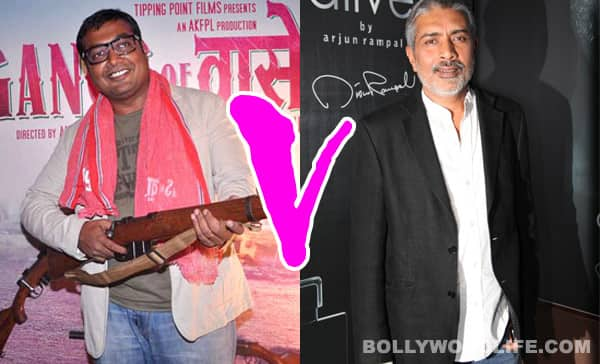 The Chakravyuh director is tired of being constantly compared with the main 'Gangster of Wasseypur'
Over the past few years, Anurag Kashyap has emerged as one of the most respected filmmakers in Bollywood. The recent success of his film Gangs Of Wasseypur has added to his repute, and he is living up to his moniker of 'poster boy of indie cinema'. It seems that Anurag's success isn't going down well with director Prakash Jha, who has been around for much longer, and has many good films to his credit.
Jha's grouse is that he is being compared with the Dev.D director all the time. Recently he was addressing a seminar where the topic of Kashyap came up. Jha got angry and said, "I have nothing to do with Anurag Kashyap. Why on earth shall I be compared with a director who is just a few films old? Please do not compare me with anyone. Parallel cinema is over. There was no survival of it in India. So people who talk about parallel cinema don't know the meaning. And I don't care what Anurag Kashyap is doing."
Alrighty respected sir, we got the point. Rest assured we will not bring up this topic when we meet you during the promotions of Chakravyuh…we promise!
ALSO READ: Ajay Devgn: People are not writing films like 'Zakhm' any more!
Katrina Kaif's role gets bigger and better in 'Raajneeti' sequel!