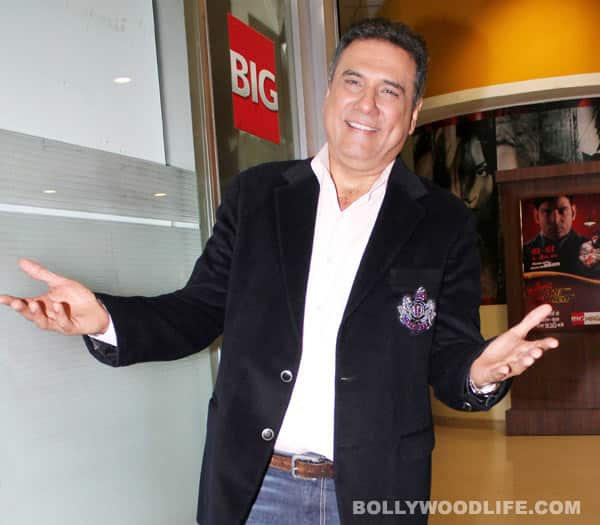 For all those wondering how the adorable grandfather of Ferrari Ki Sawaari could ever shock the li'l ones, brace your hearts, 'coz it's true!
It all happened on the sets of Bela Sehgal's Shirin Farhad Ki Toh Nikal Padi. Boman Irani was acting out the famous towel scene, where he was supposed to sit on the sofa with just a towel covering his…errr…izzat.
"I told the entire crew to go to the other side (of the set) 'coz it was getting awkward for me to sit that way," Boman said. And so it was done.
But no sooner had Boman started acting that Farah's three kids, followed by their maids and FK's mother-in-law dropped in and stood bang opposite the awkwardly placed actor. Oops!
Poor Boman tried to voice his discomfort, but Farah cut him off mid-sentence saying, "Do the shot! Hurry up! Don't waste time!"
And Boman did just that – completed the scene with an open-mouthed audience standing right in front of him.
Remembering the episode Irani says, "I am an actor, I do my job. (Sigh!) But the kids got scandalised." Tch tch!