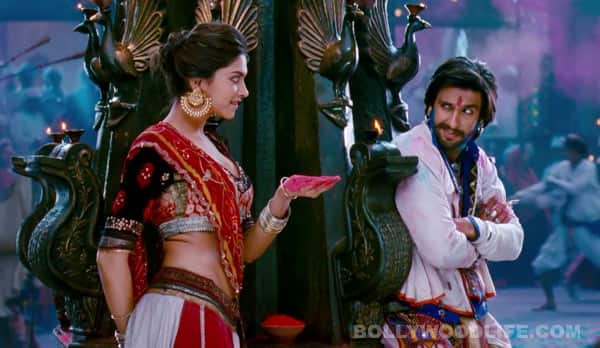 The Ram-Leela lead pair's sizzling chemistry has sent a heat wave across the country. Well, so has DP's hot figure. Here's a little gossip on how she's attained it
Each time a new song from Ram-Leela is released, we fall deeper in love with Deepika Padukone and Ranveer Singh. Needless to say, Sanjay Leela Bhansali has done a fantastic job with his film's lead pair. Thanks to his bonding and training sessions, DP-Ranveer's chemistry is oh-so-flawless. In Lahu Munh Lag Gaya, we just couldn't take our eyes off the two. Apart from their oh-so-hot chemistry, Deepika's patli kamar and swift dance moves totally make us drool. The sexy actor always had an enviable figure but she looks all the more tempting as she goes desi in lehengas.
So, how did she manage it? Did she have to go through strenuous workout? Well, Deepika says, "The only work-out that I really had to do was carry these lehengas". The dance sequences required a lot of hard-core practice to ensure that everyone's moves were synchronised. So, Deepika had to perfect her garba moves in heavy lehengas. Looks like the babe got hotter due to the efforts involved in shaking a leg in heavy Indian attires.
The grand background in Ram-Leela, Deepika-Ranveer sending sparks across the screen and the flamboyant dance sequences have made us even more excited about the film. We are eagerly waiting for the film to hit the theatres November 15.