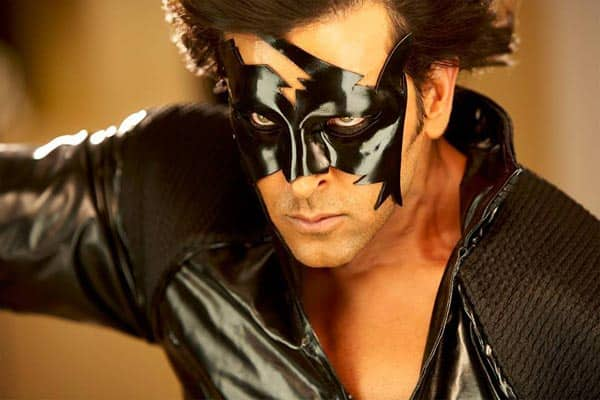 Buzz is that Hrithik used more masks in his upcoming film as compared to the last installment. Read on to know how, what and why…
Have you heard this? Hrithik Roshan has used a lot more masks in his upcoming superhero flick Krrish 3 as compared to its prequel. Apparently, the hunkalicious actor used over 600 masks for the shooting of the film. The black mask that Hrithik is seen sporting is made with some special kind of wax and it required some unique glue to stick it on his face.
We hear that 600-700 masks, each costing over Rs 8,000 were made for Krrish 3. A separate air-conditioned van was used to store these masks. Hrithik used at least five masks in a day! Rakesh Roshan, producer and director of Krrish 3, says, "Hrithik will be seen more extensively as Krrish in this film. And due to the hot climate in Hyderabad, where a major portion of the film was shot, the masks would start melting after a while. As a result, he had to use more masks than he did in the last film."
Hmmm… Interesting, no? Not so long time ago, we'd heard such intriguing goss about the film's mutant, Kangna Ranaut's costume too. Now, let's wait and watch how interesting the film is!