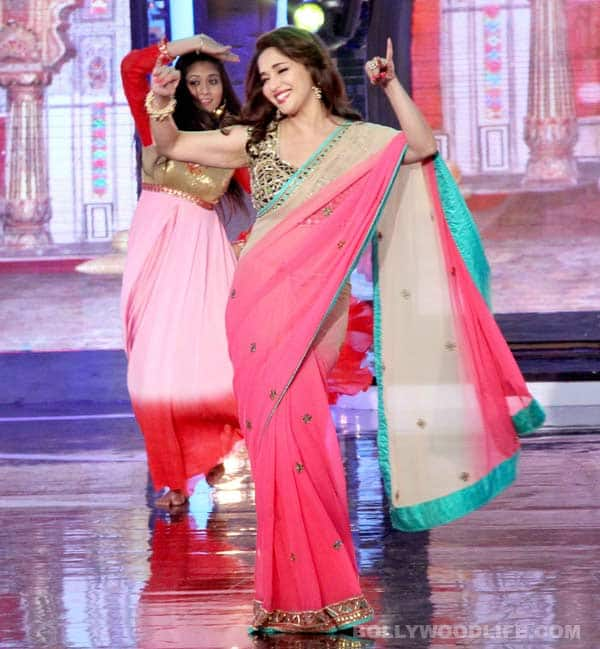 Madhuri-Salman and other B-townie's performances at the cultural event in UP has garnered a lot of flak from the opposition party. But Mads gained something too. Read on
Madhuri Dixit-Nene, Salman Khan, Alia Bhatt and many other Bollywood celebs flew into Saifai to perform at Saifai Mahotsav. The cultural extravaganza was criticized by many as they felt the state's money was being wasted in Saifai while people were dying from severe cold in Muzaffarnagar relief camps. Anyways, this criticism was ignored by the show organisers and the event went on. The details about the fat cheques earned by the B-townies were kept under the wraps. However, now we have learnt that UP chief minister Akhilesh Yadav publicly announced Rs 1 crore for Madhuri's film Dedh Ishqiya as the major portion of the film has been shot in UP.
Not so long time ago, Saif Ali Khan's Bullett Raja too was given the equal amount of money as that film too had been shot in UP. Well, while Madhuri along with other actors who performed at the event may have earned a lot of criticism but her film has surely benefited through the Saifai Mahotsav, no?