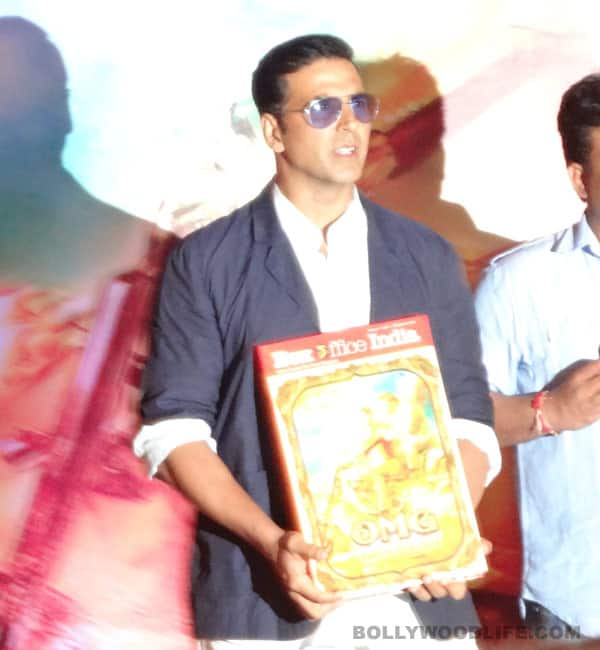 The underlying message of Khiladi Kumar's forthcoming comedy deeply affected him, he says
Akshay Kumar is a good actor…and we are not talking about his onscreen avatar. We met Akshay last evening and he put up a brilliant act of not having anything to do with Shirish Kunder's Joker. Not once did he lose his cool when asked about it and skated over all the questions with his trademark sense of humour. The event was about his forthcoming film OMG! Oh My God and Akki ensured that nothing else was spoken about.
And when he was asked how this Paresh Rawal-starrer changed him as a human being, the Khiladi surprised us with his answer. He said, "I am a very religious person and had a certain way of praying. After Oh My God, I have changed my way of praying. When you watch the film you will realise that God resides within our hearts and spreading goodness is the best way to pray. You may or may not subscribe to this thought completely or in parts, but it's just a comedy film. Don't take it very seriously."
We prefer to save our verdict till we watch OMG! on the big screen and collectively pray that it undoes the damage done by Joker. And we wait to see whether Akshay and Shirish Kunder ever work together again…
ALSO READ: Will Akshay Kumar act in the Marathi movie 72 Mail?