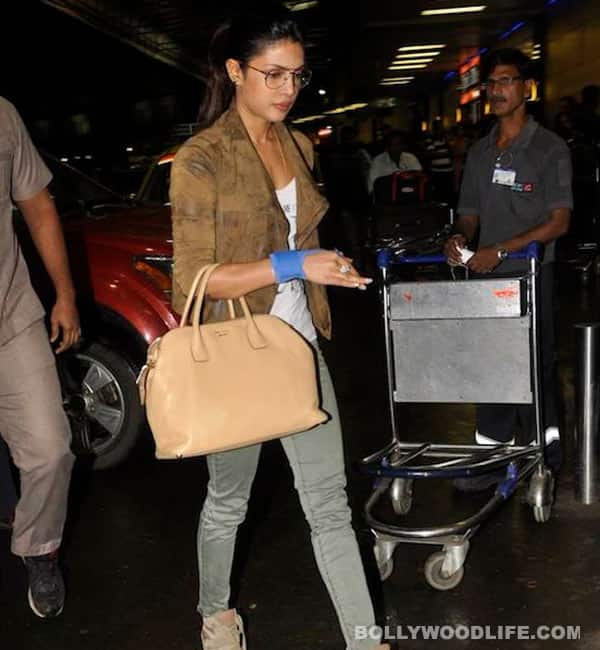 The babe was spotted at the airport with a bandaged hand. What's sad is that she hurt her hand just before her performance at West Hollywood, California   
Priyanka Chopra is a helluva busy gal. When she is not shooting for her films, she is either singing or promoting her music albums. And yes she is all set to spread the word about her happening song Exotic featuring Pitbull. The babe will be performing in California today and we wonder how she is planning to hide that injury on her hand. The wrist support is so prominent, isn't it? But the rock chic babe that PC is, we are sure she will manage to look like an absolute star even with that band on her hand.
But injury discussions apart, we must confess that she is looking uber smart in those wedge sneakers; the Chopra chick looks great in her casual avatar. We wish the babe best of luck for her performance!