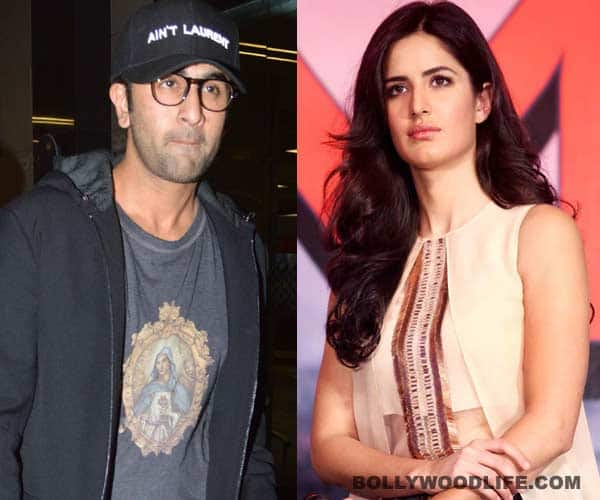 Here is how the hottest alleged lovebirds of B-town celebrated the day of love
Ranbir Kapoor and Katrina Kaif unlike all the madly in love couples across the world did not celebrate Valentine's Day coochie-cooing with each other. This has come as a bit of a surprise to all fans and B-towners as the couple who made time out for vacations didn't come together on February 14 this year. Is it officially over between the lovebirds, we wonder? And remember those stories about trouble in Ranbir-Kat's paradise after their US trip during New Year's? Rumours had it that the two were having a lot of fights. Reason? The lovebirds were not being able to spend enough time together due to their respective hectic shooting schedules.
Anyway, we thought that these were just minor tiffs that happen between any normal couple and it certainly was not as big as to cause a split. However, when we heard that the couple was not together on V-day, we just couldn't ignore the fact that all is still not well between the two. So what were they doing on the special day if they weren't together, you ask?
We'll tell you. While Katrina was busy shooting in Shimla with Hrithik Roshan for their upcoming film, Bang Bang, Ranbir, on the other hand partied till the wee hours with a bunch of friends at a suburban nightclub. Kapoor lad did not miss Ms Kaif and the Dhoom:3 babe found company in the newly single Hrithik.
Now, this is something, isn't it? Anyway, Ranbir-Kat not celebrating Valentine's together does mean something, but what is it? Just a minor fight or work commitments playing spoil sport in this love story. What do you think BollywoodLifers?