India TV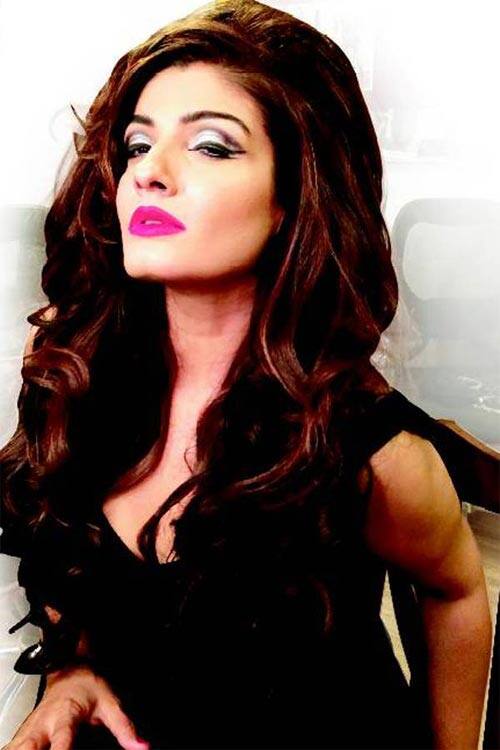 skip advertisement
Here is the first look of the Mast mast girl from the period drama…you like?
Raveena Tandon was one of the sexiest leading ladies of the 90's, and a peek at her look from Bombay Velvet is proof enough – all that oomph is still working. Generally leading ladies lose their sexy avatar post marriage and childbirth but not Raveena, not in Bombay Velvet. Starring Ranbir Kapoor and Anushka Sharma, the film is directed by Anurag Kashyap and will have Raveena playing a jazz singer from the 1960s. Portions of the film have already been shot in Sri Lanka. One more shooting schedule will start later this month, when crucial scenes will be filmed. We hear that a song featuring Ranbir Kapoor, Anushka Sharma and Raveena will also be shot during this schedule, and be choreographed by Ashley Lobo.
Our khabru tells us that Niharika Khan's costumes and Cory Walia's makeup together have brought out a seriously sexy look in Raveena. If you remember, Cory also did the makeup of Yeh raat, Raveena's hit number from Rakyesh Omprakash Mehra's 2001 film Aks – the film may not have done well, but Ravs slinking around steamily in a catsuit sure made pulses race. Cory's makeup made her look ultra-desirable in the song and we hope the magic spells success for the lady in Bombay Velvet as well. In the psychological thriller Raveena played a nightclub singer and won a lot of awards (even a Filmfare special award!) for her no-holds barred performance. In Chandigarh di star from Bbuddha Hoga Tera Baap, she hid behind various props, but did manage to exude sex appeal. And she looks just as glamorous today, marriage, babies, age and all. As you can see in the photo, she has lost a lot of weight. The tumbling burgundy curls, the scarlet lips, the pancake make-up and the little black dress just hike to her sexy quotient.
Anurag Kashyap is definitely leaving no stone unturned for Bombay Velvet and is taking extra care of the look of each of his actors. We hope all this oomph that Raveena displays will be visible onscreen as well and we remember Bombay Velvet just as well as we recall Mast mast from Mohra. Hai na, peeps?