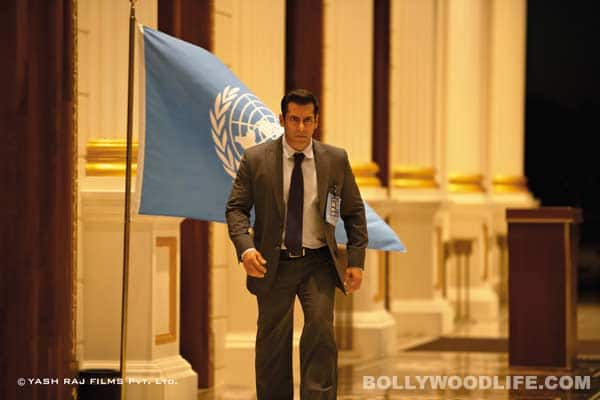 The Dabangg dude's involvement in the film was highly appreciated, says the Ek Tha Tiger director
There have been stories galore about Salman Khan's alleged interference during the making of the films that he acts in. It was even rumoured that Dabangg director walked out of the sequel because he could not handle the 'involvement' of Salman and his family. Similar stories started floating around just a few days after the shooting of his latest film Ek Tha Tiger began. Sallu's so-called 'interference' was blown out of proportion and doom was predicted. Of course, that was anything but the truth, we discovered recently.
We recently spoke to director Kabir Khan, who seemed more than happy with his leading man. He said, "When I was trying to approach Salman with a bound script, people used to tell me that he doesn't have the patience for long narrations. It came as a surprise to me then, when Salman heard my eight hour-long narration and then agreed to do the film! Even while we were shooting Ek Tha Tiger, he came up with many gems that we have used in the movie." This came as a nice surprise. And now we can't wait to see the film, especially the bits that Sallu bhai could have been responsible for, when it releases this Eid!
ALSO READ: Hey Salman Khan, why so humble?