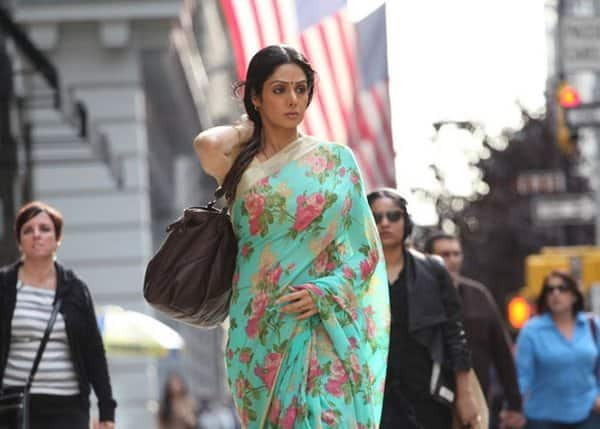 The Hawa hawaai babe had to train hard for her comeback film
Sridevi is making her comeback in Bollywood with Gauri Shinde's English Vinglish, and we are really looking forward to see her play the leading lady once again! The 'awwww' inducing trailer of the film only added to our excitement. One thing that struck us was that Sridevi didn't sound like her original self in English Vinglish. We thought perhaps somebody had dubbed her voice. But we were mistaken. Sridevi, in fact, had trained with writer Kausar Munir to get the diction right.
In a recent interview she said, "There are a few scenes I could definitely relate to that I thought would even strike a chord with the audience. Most of the languages I experimented with, Malayalam, Kannada or Hindi, have been difficult. I remember directors telling me that I was a parrot, and that I should just mug up the lines." Kudos to her for going that extra mile to ensure that her comeback film packs a punch! Interestingly, in her heydays Sri got away with her natural accent, and didn't have to worry too much about whether her dialogue delivery suits her character. Good to know that the comeback heroine realises how the industry has gone through a sea change in the last few years!
ALSO READ: Ajith turns down payment for cameo in Sridevi's 'English Vinglish'