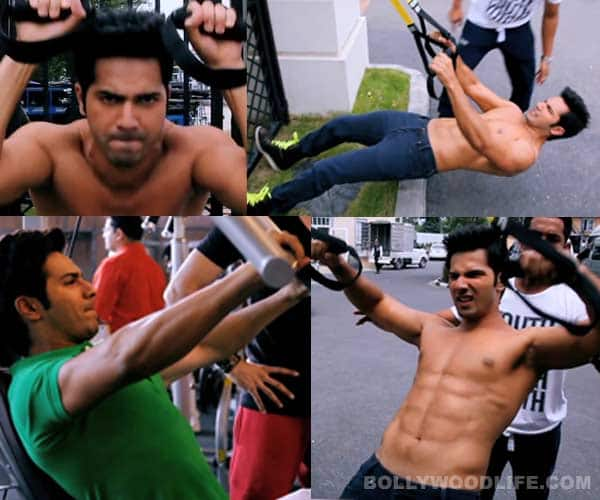 Watch the Main Tera Hero dude sweating it out to sculpt his bod for a fabulously fit and incredibly hot look!
There's no doubt in our collective minds that Varun Dhawan is one of the sexiest looking dudes in B-town. What's more, he doesn't even mind showing off that sculpted bod to make the fans go berserk. In fact, Varun even went on to show off his butt crack ( ewww!!! Why, we always wondered!) in Karan Johar's Student Of The Year. But now putting his past… ahemm behind him,Varun is gearing up to tone the more mentionable part of his body- those killer abs!
Yes, the young star is currently working out with Shahrukh Khan's fitness trainer, Prashant Sawant to get in shape. The SOTY lad is pushing the limit with his stamina in his zest to achieve those washboard abs; a prerequisite for his role in his upcoming Main Tera Hero, co-starring Nargis Fakhriand Illeana D'cruz!
Now take a look at this video and tell us how do you like Varun's smokin hot abs?
<iframe width="600″ height="380″ src="//www.youtube.com/embed/4CYSI8camSM" frameborder="0″ allowfullscreen></iframe>