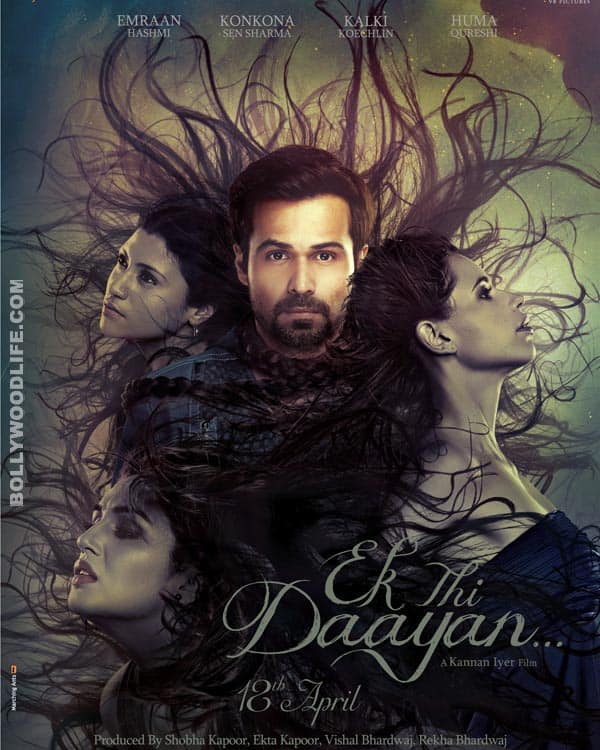 Ek Thi Daayan is not the best horror flick to come out of Bollywood, but will be remembered for bringing a some new elements to the big screen
Writers Vishal Bhardwaj and Mukul Sharma, and director Kanan Iyer's Ek Thi Daayan might have been a tad disappointing in its last few minutes, but it does build up quite interestingly. The witches too might find their portrayal inaccurate, but the way it's presented is definitely novel. It doesn't give you jump-off-your-seat kind of scares but intrigues and spooks you out consistently and keeps you on the edge.
The reason why Ekta Kapoor produced Ek Thi Daayan ends up being boo scary is because it breaks quite a few filmi perceptions of witches and ghosts. Instead it brings the fantastical into the real zone and plays with your mind. Here are some ways in which Ek Thi Daayan breaks the typical filmi horror mould:
The daayan (albeit in human form) walks past the church quite nonchalantly and interacts with the father without getting disturbed, destroyed or running away. And neither does the father get alarmed or sense evil.
The hero of the film Emraan Hashmi does not kill the daayan during the climax.
The daayan kills her enemies with a shrill scream and her long choti – no need to lay her hands on them at all.
The eyes of the daayan are huge and jet black instead of the usual white or blood red shown in Ramsay flicks.
The director chooses to use silence rather than sound effects ala Ram Gopal Varma to create an eerie atmosphere.
The lizard hasn't really been used as the spook-factor in B-town horror flicks. In fact, on occasions it's scarier than the daayan!
A priest does not come to the aid of the protagonist to destroy the witch.
There is no blood shed. Yes believe it or not, it's true!