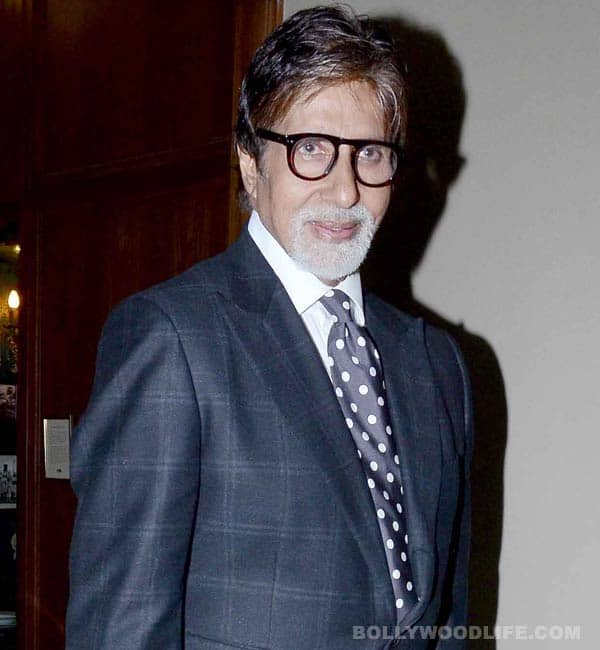 Big B's latest television show is being made by Anurag Kashyap. Read on to know what it is all about…
Amitabh Bachchan has co-produced and shot for an upcoming television show. The show is supposed to be a hatke show and not like any other reality show. The show has been made by ace director-producer Anurag Kashyap. Grapevine has it that the show is almost on the finishing stages of post-production and the show might go on air in a couple of months.
Our little birdie also informs us that Big B has been approached to work on another channel, which is planning to debut in the non-fiction and general entertainment category with a clutter-breaking reality show. The show will be handled by the same team though but this will be very different from any show that has been seen in Indian television yet. Our khabroos inform that this teleseries will be drawing inspiration from pop American celebrity reality shows and will follow the country's best-known star as he goes about his day. Buzz is also there that Abhishek Bachchan and Aishwarya Rai Bachchan have also been approached for the same show, but presently they have not confirmed on anything. The project is still on hold as the funds for the show have yet not started to flow in. But of late a major channel has shown interest in the show and therefore the production team seems to have revived hopes of seeing the show on floors asap. The production team has started recruiting people to work on the show.
Now only time will tell us whether the show will become reality soon or not. Also, if the show is on an American format then will it work with Indian audiences is another great concern. Keep watching this space for more updates on the same.