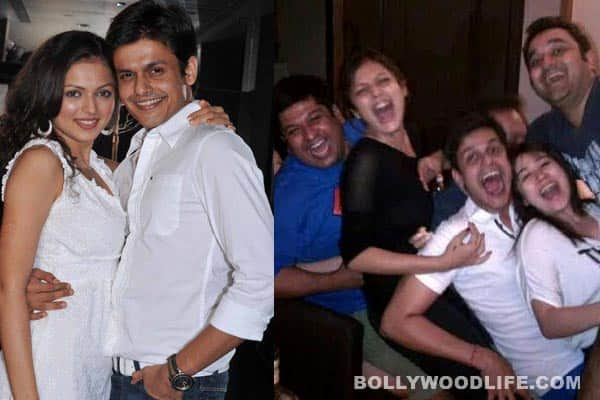 Everyone is making big plans to bring in the new year at the stroke of midnight and our leading lady is no different
The Madhubala Ek Ishq Ek Junoon actor, Drashti Dhami has made big plans to celebrate New Year with her beau Neeraj Khemka. The actor who works for more than 15-18 hours a day has left for Singapore with a few close friends to welcome 2014.
The love birds will be seen together with their family and friends on foreign land where they intend to party hard all night and celebrate New Year's eve. Drashti has taken a few days off from her hectic shoot schedule to spend quality time with her boyfriend.
The actor who is also making big plans to tie the knot soon has decided on her D-Day. Drashti and Neeraj have decided to tie the knot on February 22, so we hear. Looks like, 2014 is going to be one hell of a year for our favourite actor.
BollywoodLife wishes Drashti a Happy New Year and hope she's left us a copy of her wedding invitation card.