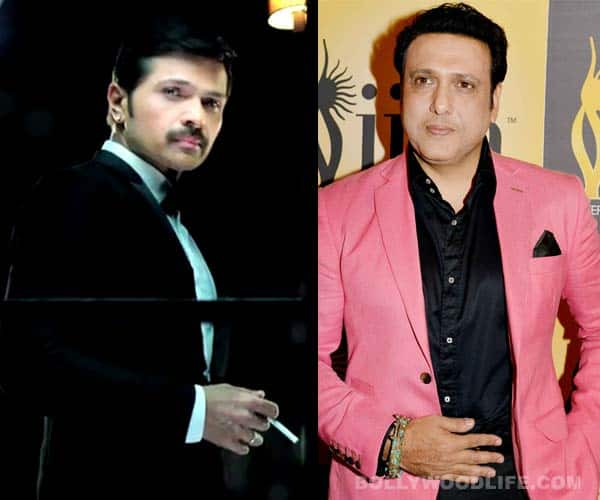 After Varun Dhawan's attempt at copying Govinda in Main Tera Hero, will Himesh bring back Govinda in his upcoming film? Read on to know…
Himesh Reshammiya and Yo Yo Honey Singh's upcoming retro musical murder mystery has been in news for a lot of copying. People have been panning the movie's trailers to posters to music and are labeling them as copied material. However, the makers are pretty open about the fact that they have copied from other films so as to bring the real life like experiences. Also because the movie is based on a story about the film industry, thus there are similarities to many actors from real life and many instances from other films. One such incident that has come up in the foray is a sequence from the 1989 film Jungbaaz starring Govinda and Raaj Kumar.
It is common knowledge that Himesh's character is modeled on real life of cop-turned-superstar Raaj Kumar. So there is a sequence in the film where there is a face off between Himesh and Nakul Vaid, which is similar to that of the face off between Raaj Kumar and Govinda. If we recall in the face-off scene between the two actors, Govinda had to say Mere paas akal hai and the late Jaani had to merely reply, Aur mere paas taaqat hai. But Raaj Kumar took the dialogue to another level and added two bits of his idiosyncrasy and said, Aur mere paas taaqat aur akal dono hain.  He left Govinda flummoxed and walked off in a huff. The same incident will be copied in The Xpose.
Well, wethinks it certainly will be fun to watch some of the most iconic incidents in movie history being recreated by Himesh, Yo Yo Honey Singh and the others in the film. Although we don't want them to be represented in a ridiculous manner, else we will not be flummoxed but angry. What about you BollywoodLifers?