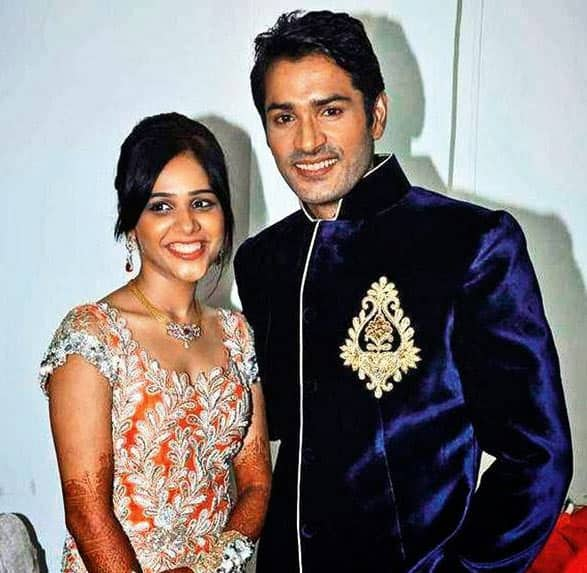 The newly married couple is celebrating their first Valentine's Day together and Mrunal aka Akash from Uttaran has planned something really special for his better half
Mrunal married Sweety Jain late last year and is still enjoying the honeymoon period. The couple does not believe in loud romantic gestures, but Mrunal Jain wants to make an exception on their first Valentine's Day together.
"I am not planning anything great. I will prepare a special lunch, as in cook the whole meal by myself for my wife. I won't let Sweety enter the kitchen the whole day. I intend to fulfill all her wishes all day. Every wish, unless it is too expensive," said the doting hubby.
So what's his special gift to wifey? He said, "I am giving her a new cell phone; she wanted a new gadget so I got her a new Samsung phone. She couldn't wait for Valentine's Day so she bought it before only. I agreed at once 'coz she didn't ask for a diamond."
We asked him how his ideal date would be. "I am not a loud and romantic kind of person. Frankly, I would like to do everything today that she does for me every day. I think that would make an ideal date." If only all men thought like that.
We wish the couple a happy Valentine's Day and hope they have many more such days to come.