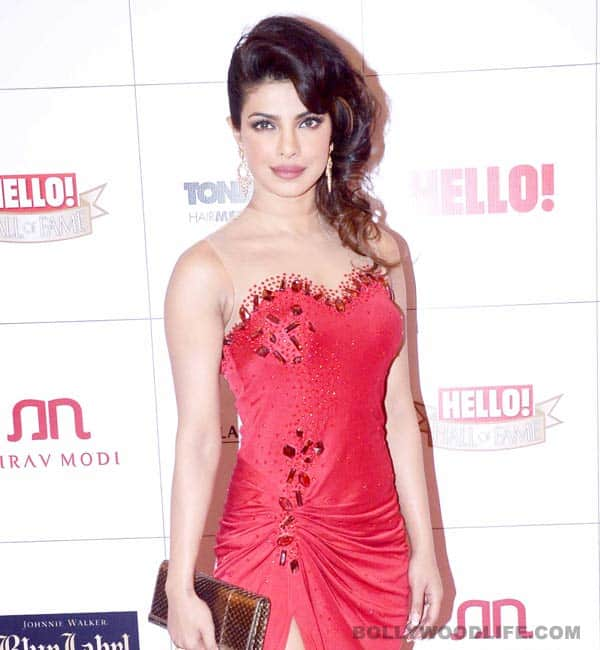 The Exotic babe is one of the busiest celebs in B-town courtesy her acting and now singing career. So if Ms Chopra has agreed to take some time out from her hectic schedule and perform at New Year's Eve, she will obviously charge a bomb. Read on to find out how much…
Priyanka Chopra will perform at a New Year's bash this year in Chennai. And we have learnt the dusky beauty has demanded Rs 6 crore for a seven minute performance. Reportedly, the organisers have agreed to fulfill her demand. Isn't surprising coz brand Priyanka Chopra is now international, hai na peeps? Initially the oganisers thought PeeCee was asking too much considering she isn't going to sing but they eventually sealed the deal. "The arrangers felt that for a seven-minute performance minus singing, it was a huge amount. Eventually however they were ready to pay as they felt they would recover the cost in tickets. The marketing team has already started the promotion for the event" said a source.
Interestingly, this is the first time that Priyanka will be performing at a December 31 event and hence it's said to be big deal. Really? Well, if you are being paid Rs 6 crore for a seven minute performance any A-list actor would get ready to jig at a New Year's event, no?