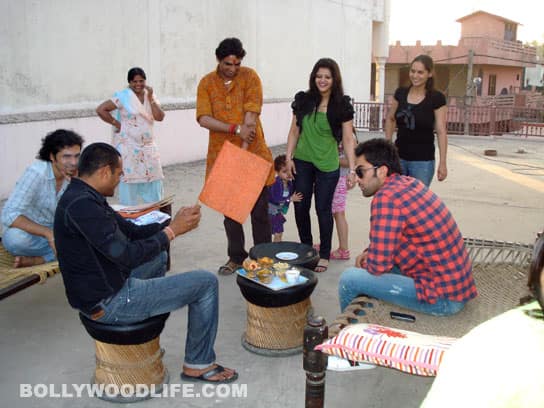 From eating at dhabas in Delhi to smoking hookahs with the locals to milking cows, Ranbir Kapoor did a lot to get set for his new film
Ranbir Kapoor in Imtiaz Ali's Rockstar plays a Jatt character called Janardhan Jakhar. Now the new-age director wanted the Mumbai-bred actor to get a hang of the lifestyle of a traditional Jatt family, so he took Ranboo off with him to visit a Jatt family in Delhi.
An insider from the film sets says, "Imtiaz and Ranbir spent an entire day with a Jatt family based on the outskirts of Delhi. They would hang around with the young boys of the family, sleep on the cots, eat out at the local dhabas and enjoy a hookah in the evening." That's not all. The informer continues, "Ranbir had the time of his life trying to milk the cows! It was such an amusing sight…everyone was in splits! But all in all, they learnt a lot about the lifestyle of a typical Jatt family, which was important for filming, and also ended up having a great time doing things that they wouldn't otherwise get to experience." In his attempt to understand his character, Ranbir also managed to milk a cow. So does that mean he is now ready to play a doodhwala onscreen? And we know he will make a really cute one!