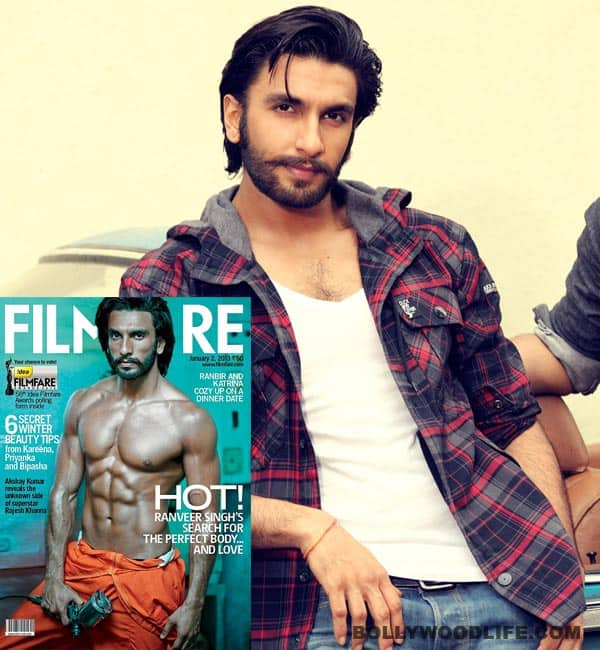 For all those fans who mulled over this hunk's fitness regime and diet, here's dope
Admit it – we all drooled over Ranveer Singh's physique when images of his hot bod from Sanjay Leela Bhansali's Ramleela were released. And now, if our loyal birdies are to be believed, the man will turn even more delicious with his upcoming movie Gunday where he stars along with Arjun Kapoor, Priyanka Chopra and Irrfan Khan.
The question is – how did he do it? The story of behind Ranveer's sexy physique includes – as expected – protein diet and a strict exercise regime. But hey, we aren't going to be that vague here because…pssst…we have dope about exactly what it is that makes RS so hot!
Firstly, to look oh-so-perfect on the big screen, Ranveer stayed away from anything edible for at least two hours before his shot. Also, the man had to be on a stringent no carbohydrate diet that was sans rice, roti, noodle or pasta throughout the filming of the movie. Ouch!
"He (Ranveer) is very particular about his protein bars, he only eats home-made food and does 50 sets of crunches and push-ups before the shot," a birdie revealed.
So that's what makes the newest hunk of B-town look so yummy. Tell us – does this buzz make you wanna go on a diet too?