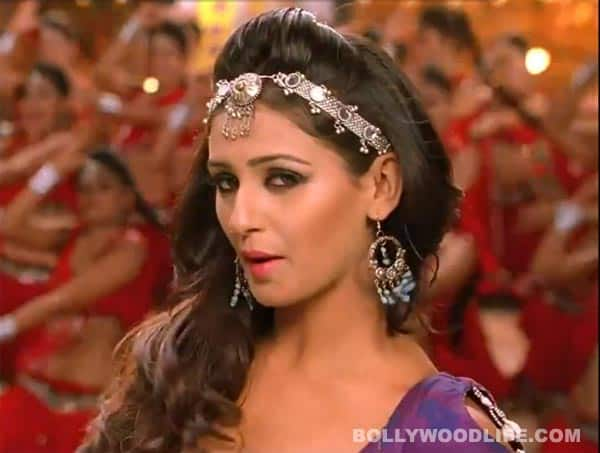 While everyone feels that Akshay Kumar's next film directed by Prabhu Deva might be his first solo-hero blockbuster, we aren't sure if the item number is the most risqué of the lot
The makers of Rowdy Rathore have come up with an item number which sounds and seems like a wannabe Munni badnaam and Sheila ki jawaani but just doesn't get anywhere close to them in comparison. Even with three skimpily clad hotties, Mumaith Khan, Maryam Zakaria and Shakti Mohan, the song fails to cut through the clutter. If you were wondering what the singer is crooning in her nasal glory, we have translated it for your reading pleasure:
Ayye…. Bankaas
Aaa.. Re Pritam pyare
Banduk mein na toh goli mere
(Hey… rubbish! Come over my lover boy, no bullets in my gun)
Aaa.. re Pritam pyare
Sab aag toh mere kurti mein re
Zara hukka utha zara chillam jalaa
(Come over my lover boy, the entire fire is in my top; lift the hukka and light up the chillum)
Pallu ke neeche chupake rakha hai
Utha doon toh hangama ho
(Have hidden it under my pallu, if I raise it there will be a ruckus)
Bankas… Yauvan se apne jo patta gira doon toh
Kaule kanwaro ka chehra khile..
(Rubbish… If I drop leaf from my youth, unmarried boys will smile)
Hey main aankh Maaron toh 
Noton ke barish ho Ho lag jaye 
Lakhon ka jhilla hile Jhilla hile
Hile hile hile hile
(If I wink, there is a rain of currency notes and the district of lakhs starts shaking; shakes, shakes, shakes.)
Main toh hoon jungle ki nazuk heerinya re 
Khunkhaar zaalim shikaari hai tu
Arrey kaante supaari bana ke mujhe jo
Bedard aari re aari hai
Bankaas
(I am a female deer of the jungle and you are a bloody heartless hunter. You make me a betel nut and cut me with your saw… rubbish)
ALSO READ:  Arjun Kapoor's roaring manhood!
Imarti Devi of 'Kairi' dishes out some spicy taunts!