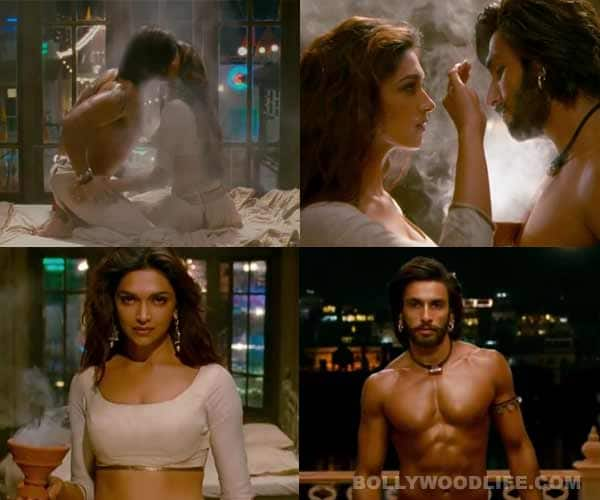 Watch the lead pair of Ram-Leela making love gracefully and very aesthetically in the making of Ang laga de song and tell us how stunning the two look as they jump into bed to ooze sensuality
Ranveer Singh wears his dhoti dangerously low and Deepika Padukone makes sure that she looks graceful even in a plunging neckline for the shoot of the sensual Ang laga de song. While Ranveer is confident about showing off his chiselled torso, the leggy beauty Deepika manages to bring in a lot of elegance and sexiness with her magnificent presence. And then there's Sanjay Leela Bhansali. The maverick filmmaker creates his operatic world where the lead pair of his movie indulges in a love making session- aesthetically, beautifully and musically.
SLB makes sure that every frame of this song is in sync with the fiercely romantic equation Ranveer and Dippy share in the movie. From the costumes to the make up to every move made in the song is very strictly observed and then approved. Watch what happens behind the scenes, the hard word and the detailing that has gone in making this song look so tasteful and seductively surreal.
Take a look at this special video and tell us if you find Dippy and Ranveer sexy together!
Click here to watch the video!