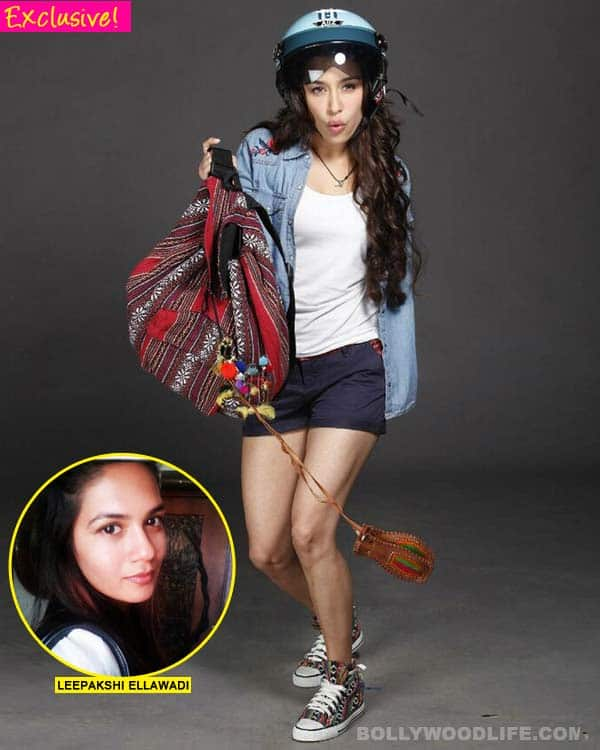 A lot of research went into designing Shraddha Kapoor's outdoorsy look in Ek Villain . The actor looks effortlessly beautiful in every frame but relentless discussions and look tests went into figuring out Shraddha's style in the film. Leepakshi Ellawadi the stylist who took it upon herself to make Shraddha look lovelier than ever in Ek Villain spoke to us about the process of dressing Shraddha.
One can make out from the promos that Shraddha plays the role of a girl-next-door yet there is something distinct about her look that sets her apart from the rest. Leepakshi reveals that Mohit Suri wanted her to look like a real-life character. Leepakshi reveals, "There is something off about her clothes and she does a lot of mix and match. She collects accessories from everywhere she travels to."
And that's how Shraddha drifts away from Aarohi in Aashiqui 2 to become Aisha in Ek Villain. She leaves the conventional girl-next-door look behind to become a traveler whose happiness reflects in the way she dresses in the film.
She doesn't don a uniform look throughout the film, Leepakshi says, "We did her hair in a braid also gave her three-toned hair because she had to look ethereal and angelic. We created a visual story of Aisha through her outfits.
How Aisha's clothes were made to look aged
Only picking out clothes and trying them out in combinations was not what Leepakshi did, she also had to age the outfits so as to make them look like Aisha's real clothes and not just Shraddha's onscreen outfits. She adds, "Every piece she wears was aged. We gave Shraddha to take the outfits home and wear them out in order to make them look old on screen."
More of the quirky elements in Aisha's look:
Leepakshi says, "She wears a lot of scarves, ganjis, harem pants. I got my aunt's old bandhini dupattas for her. She wears hand-crafted shoes and clothes made of cotton fabrics. Aisha has an element of who she is in everything she wears. We wanted to give a feeling that she makes her own stuff." Aisha wears these feathery ornaments in her hair. She has a trendy new age helmet with stickers on it. Leepakshi adds, "She carries this really cool bag with has beautiful embroidery on it and it has these funky charms hanging from it. She carries an interesting leather pouch. All that she owns and wears reflects her free-flowing and liberated persona
Mohit and Shraddha's assistance on the look:
If you think that Leepakshi did all the work alone without any inspiration or reference point, that's not true. The designer says that her inspiration was Mohit Suri who was devoted to getting the right look for Shraddha. The stylist reveals, "I didn't have to draw inspiration from another woman or female in films, Mohit gave me so much about her I just sketched the ideas for him and he approved them. If he didn't like something he rejected it and gave me information about Aisha which helped me to get the look right. I never got stuck, Mohit always helped me out. And so did Shraddha! She constantly threw ideas at me and even if she didn't like something she wouldn't completely dismiss it. She would be accommodating even when she wouldn't be convinced."
Aisha in a nutshell!
Shraddha and Leepakshi did several trials to make Aisha onscreen. Leepakshi comments, "Shraddha is the only colorful element in the film. Her character's wardrobe cannot be replicated. She even wears a black thread a around her neck which is repeated with every outfit. It was a challenge to fashion that strand because it had to look contemporary and at the same time very Indian."
Leepakshi is designing for the third time and is very excited about audience response to Aisha's style. She says, "I am still leaning and Ek Villain has given me so much. We tried making a mid town girl you can connect with. Her silhouette is slightly modern but in essence she is very Indian."
So how can the ladies reading this get Aisha's look?
Leepakshi says: Feel who you are and wear yourself. It's all in your closet. Just revamp your wardrobe a little bit and you will have a little Aisha in you.