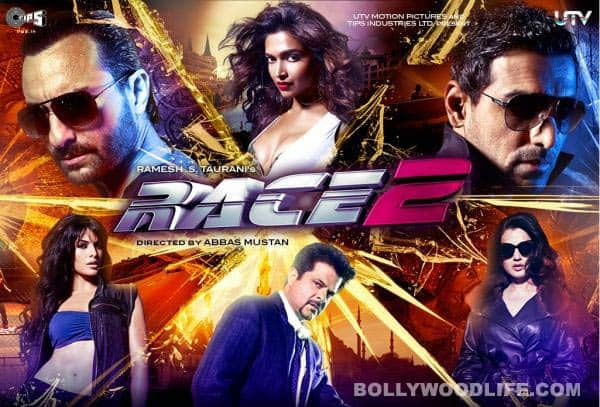 If you walked out of the theatre not knowing what to make of this movie, here's dope…
A certain Viren Swami has tried to explain the REAL idea behind Race 2 through this solemn (we're kidding!) video. So, in here lies the key to all those mindless glass-breaking sessions, the answer to what made Race 2 such a dud…oops…different movie and why the actors – Saif Ali Khan, John Abraham, Deepika Padukone, Anil Kapoor, Ameesha Patel and Jaqueline Fernandez – found their way into this script that contained precious little, other than the item songs.
But enough said, folks! This video threw some desperately desired light on the 'whys' surrounding this Abbas-Mustan flick. And the introduction of the actors – Anil Kapoor: Tom Cruise's best friend, Ameesha Patel: Gadar girl, Jaqueline Fernandez: poor man's Katrina Kaif, Deepika Padukone: party girl, John Abraham: bag of steroids, Saif Ali Khan: Travel Agent Vinod – was cherry on top.
Wonder how the makers and actors of the sequel will react to this one? But don't wait for that, peeps, send in your reactions to this spoof on Race 2, quick!

Video by: Viren Swami