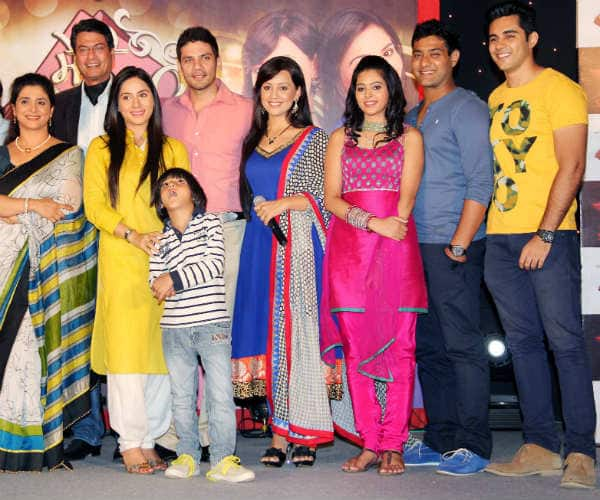 The makers were shooting the last episode of the daily soap yesterday
DJ Creatives decided to end Ek Nanad Ki Khushiyon Ki Chaabi… Meri Bhabhi coz their protagonist Kanchi Kaul playing Shraddha got pregnant and decided to quit the show.
The producers tried finding a replacement for Kanchi but did not find the perfect face for the role, we hear. DJ Creatives had locked on Mansi Parekh and Shilpa Anand as the final replacement for the role but never got back to them after conducting a look test. Apparently, they thought it would be best to end the show and start something fresh coz there isn't anyone who could recreate Kanchi's magic.
The show will end with Kunal's (Ravish Desai) mother Kaamini accepting Shraddha whole-heartedly as her daughter-in-law. In the next episode of Meri Bhabhi, Kittu (Esha Kansara), who is now pregnant, will accidentally burn her saree and Shraddha will save her. Shraddha will burn her hand in the process but will not care about it seeing her bhabhi in trouble. Seeing this, Kaamini will get teary-eyed and realise that her daughter-in-law is truly very good and the perfect choice for her son. She will get Kunal and Shraddha back home after apologising to the entire Shergill family. And they will live happily ever after.
The last episode will air by mid April.