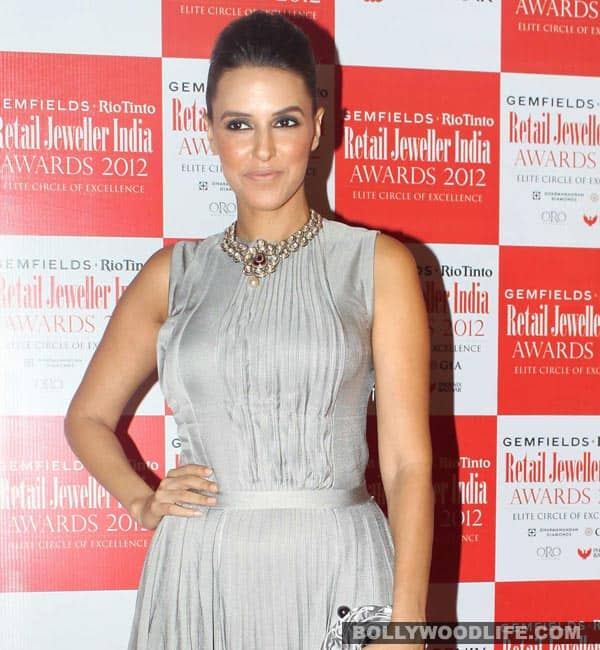 The glam babe will celebrate her 32nd birthday and ten years in the industry without any shoo-sha!
It's always a delight to talk to Neha Dhupia. The former beauty queen and lava-hot material in B-town, Neha keeps you hooked and stimulated with her seductive voice and clever words. We caught up with the star at the recent jewellery awards and were totally dazzled by her styslish presence. Dressed in gorgeous grey evening-wear, Neha looked like a million bucks.
While many were seen talking with Neha about the latest developments and trends in fashion, nobody remembered that the leggy beauty would be celebrating her birthday today. So when we wished Neha well in advance, she was taken aback and flashed a warm smile. This year the curvaceous gal is celebrating her 32nd year and will also complete a decade in Bollywood. So what are her plans for the special day? "I am glad you remembered my birthday. There is nothing planned for the day yet, but I would like to keep it a low key affair. It's been a long time in the industry and the journey has been fabulous. I think I have grown in the industry on many levels. I think I have matured in the past ten years. This year I would like to spend my birthday without much shoo-sha! I just want to be with my family and friends," said Neha.
So what if Neha wants to bring in this b-day quietly? She will continue to make noise with her incredible oomph-quotient over many years to come!