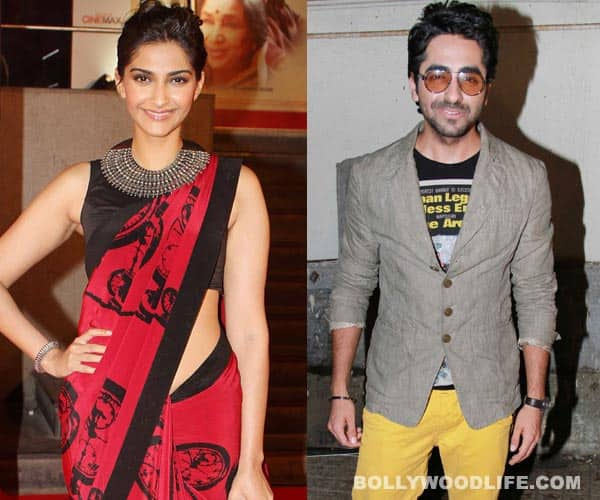 We hear that the Vicky Donor dude will be getting some serious style tips from Sonam Kapoor for the Yash Raj film they are doing together
Aysuhmann Khurrana is all set to take style lessons from the oh-so-fashionable Sonam Kapoor. Since the two are all set to work in a Yash Raj film together, Khurrana is making the most of the opportunity by asking Ms K to dole out some precious pearls of style wisdom. It seems that Ayushmann has signed a three-film deal with YRF, which is obviously good news. But what's really caught our attention is the style bit. So what kind of style tips do you think Khurrana is going to get from Sonam?
Bringing our speculative selves to the fore, we think the dude might want to ask the Raanjhnaa actor about how he should take a much needed break from his usual funky style sense. Vibrant yellow pants, coloured cargos – Khurrana has had a fixed fashion statement for a while now. Should Sonam ask him to be a tad more grown up and sophisticated, style-wise?
What say, readers?