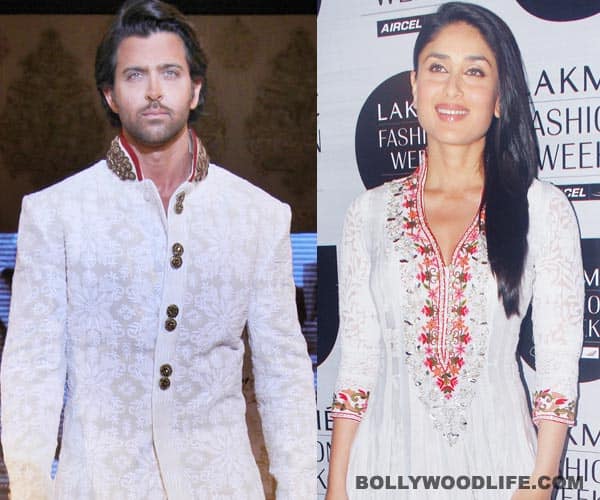 Yet! Agneepath filmmaker Karan Malhotra throws water on recent speculations surrounding his second project
We told you that all Hrithik Roshan-Kareena Kapoor fans can jump with joy 'coz the hawt jodi would reunite onscreen after nine long years. Now our friendly feathered flutterer who told us in the first place that the Kabhi Khushi Kabhie Gham's bickering pair was coming together for Karan Johar's production – to be directed by Karan Malhotra – said there's a sad twist in the happy tale.
In an interview, the director set the record straight about the stories circulating around his second film. Malhotra said: "We have not finalised anyone for the film yet. We have few people in mind for this film. We will approach people once we are done with the script. We can't talk about who we are thinking of for this film."
The Agneepath director said it would be at least a couple of months before the script that he's writing along with his wife Ekta Pathak would be ready. And that means there's no meat in the matter that Bebo begum has agreed to do the project. Or maybe this is just the 'official' version of the big story?
Anyway, so far, the Duggu-Bebo reunion is just a rumour. We think it's time both stars let go of their passionate past and cash in on a bright future as a hit jodi. They should learn a lesson or two from ex-couple-now-good-friends Salman Khan and Katrina Kaif, who have set new box office records with Ek Tha Tiger.