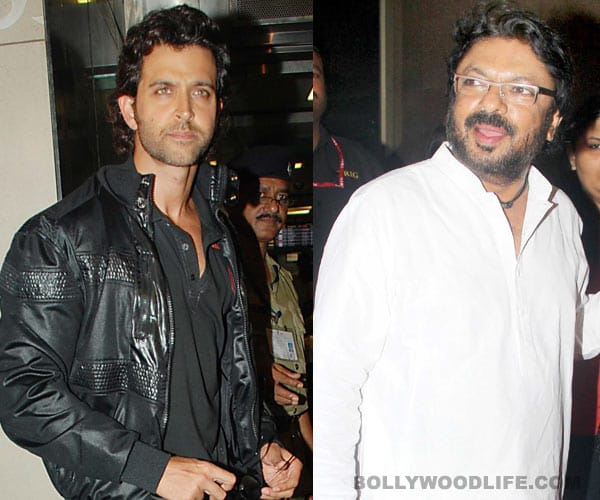 Rubbishing rumours that he won't work with Sanjay Leela Bhansali after the dismal performance of Guzaarish at the box office, Hrithik Roshan says yes to the director's new project
Though Sanjay Leela Bhansali's Guzaarish starring Aishwarya Rai Bachchan and Hrithik Roshan received a mix bag of reactions from the critics, the film failed to show any spark at the box office. Rumours had it that so upset was Hrithik with the kind of response the film attracted that he had decided against working with Bhansali in the future.
But now a little birdie has chirped to us revealing that Hrithik is willing to let bygones be bygones. In fact, he's gearing up to work with the Guzaarish director in his upcoming production. Apparently, SLB's new venture is a love story based in Europe, where the protagonist goes on a bicycle trip and falls in love with a girl he meets on the way. We hear that this sweet love story has Hrithik excited and he has also given his approval for the film.
We also gather that the handsome hunk is busy shooting for his superhero film Krrish 3 these days. The 37-year-old actor is looking for a break from action films, which could explain his new deal with the Saawariya director, who is producing his sister Bela Sehgal's Shirin Farhad Ki Nikal Padi. After playing an intense character in Agneepath, Hrithik is now working hard for the action-packed movie Krrish 3. So when Bhansali came up with his offer of a romantic flick, Hrithik agreed to do the project instantly. Though no official announcement has been made yet by either Hrithik or SLB, we are confident that the two creative minds have the potential to set the screen on fire when they work together!