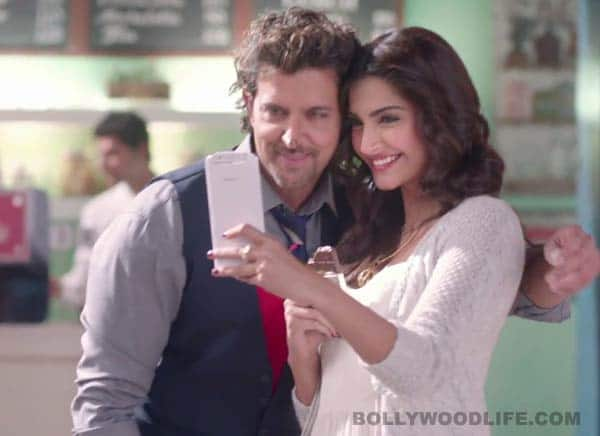 Watch the two most admired style icons from B-town coming together to create a mushy, lovey-dovey commercial that will put a smile across your face instantly!
While Bollywood movies have exploited the standard theme of reunion of bachpan ka pyar time and again, here's a new advertisement that portrays the same old story in a refreshingly arresting fashion.
In fact the romantic tale unfolds here (and ends) in a little over three minutes! Actually that too is a long time for an advertisement, but you won't mind feasting your eyes on the deliciously dishy presence of Hrithik Roshan and the ever-so-style-forward Sonam Kapoor romancing each other. We certainly didn't!
Hrithik is his debonair best as he plays a suave corporate honcho while Sonam is spirited and very chic. Watch the two employing their charming looks and myriad facial expressions to convey friendship, flirting and loads of naughtiness even as they highlight the smart features of this new Oppo phone. Take a look at this nicely made, mood-lifting commercial and tell us if Hrithik and Sonam made you go awwww…
[jwplayer mediaid="312785″]