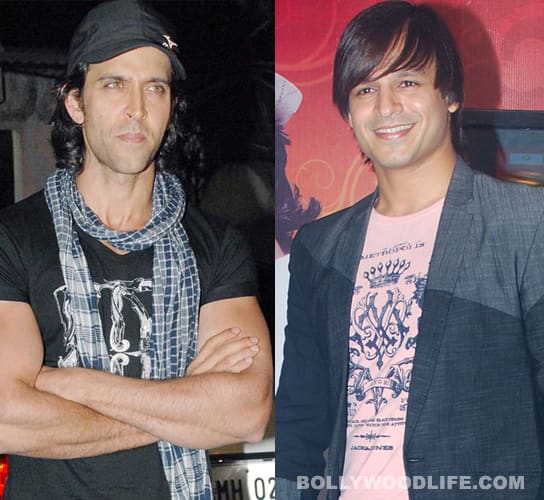 The onscreen enemies have turned into best buddies off screen, thanks to their fitness regime
Vivek Oberoi might have been in the news recently for getting caught in a hookah bar. But such mess-ups aren't keeping him from working hard at the gym. And look who's helping the actor perfect his chiselled looks – Hrithik Roshan! Buzz is that Vivek and Hrithik have been working out together in Hyderabad where they are currently shooting for Krissh 3. We totally understand. After all, who wouldn't get inspired looking at Greek God lookalike Roshan, right? From what we hear, that's just what happened.
During one of the sweaty sessions, Roshan Jr shared some of his priceless fitness fundas with Oberoi Jr. And now looks like Vivek is following them to the T! Apparently, the tips include diet and exercise plans other than a guided session at the gym. Now that's a recipe for some terrific male bonding, right? Hope that does some good to Vivek who is not going too strong on the career front!