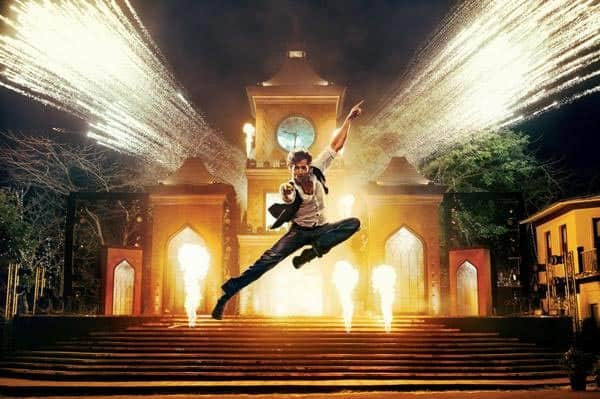 Hrithik was looking out for the right pair of shoes for his performance
While reports were rife that Hrithik Roshan was showing starry tantrums on the sets of Bang Bang while shooting for the Tu Meri number, we bring you the main reason behind such a move. And trust me, it was no tantrum at all!
Hrithik already has undergone too many accidents prior to the shooting of Bang Bang and even while shooting for the film, which caused an unexpected delay in the film's making. So to prevent the star from having any further injuries, Hrithik and his team decided to undergo six to seven shoe changes to find the right pair for his performance.
As we can see from the Tu Meri promo, Hrithik had to groove and move crazily to the peppy beats of the number and Filmcity, where the song was shot had dew accumulation in the mornings when the song was shot. The dew accumulated made the surface of the floor even slippery and it became tougher for Hrithik to move easily on the slippery floor. Hence he decided to opt for the right pair of shoes to prevent any further accidents!