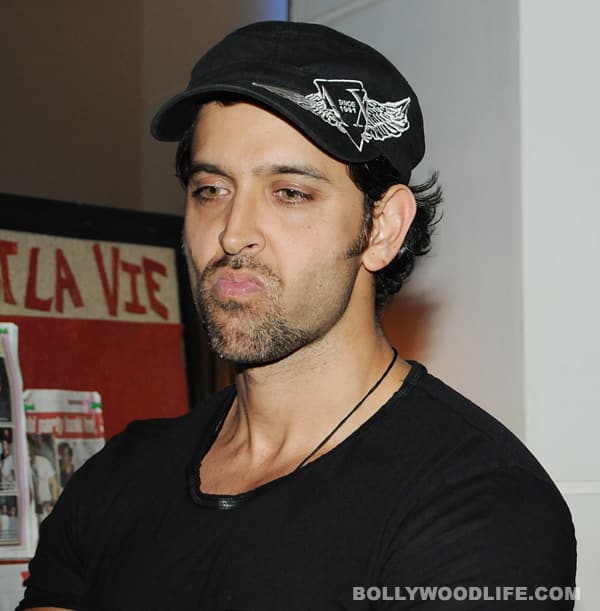 The Krrish 3 superstar chose to play safe when probed about the controversy surrounding Shahrukh Khan's security in India
Looks like Hrithik Roshan is in no mood to voice his opinion on the controversy that has got the entire nation into a debate mode. When asked if he supported Shahrukh Khan's claim that he sometimes becomes the inadvertent object of political leaders, and therefore needs security in India, Hrithik gave a rather lame reply. "I am a god guy. I support everyone," said the 39-year-old actor in a press conference. Clearly, Hrithik brushed away the question and refused to give his concrete stand on the issue that has got his good friend SRK into trouble.
Shahrukh, in his recent interview to Outlook Turning Points magazine, had talked about being a Muslim in India, following which Lashkar-e-Taiba chief Hafiz Saeed said that the actor was welcome to stay in Pakistan if he felt insecure in India. This episode sparked a debate in the country. SRK however has clarified that he never felt insecure in India and also maintained that he is an Indian first and Humanity is his religion.