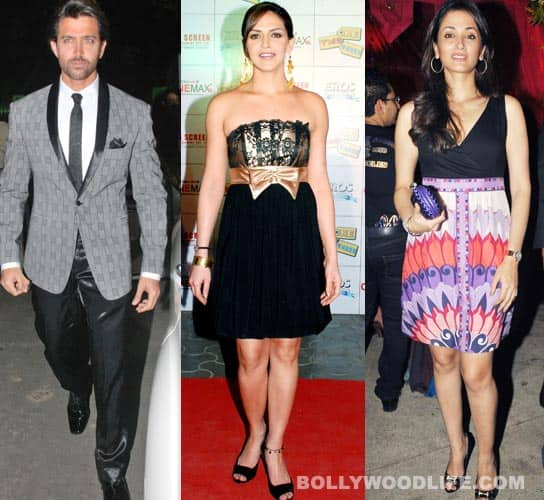 The elite residents are battling an acute water shortage and a bad connection that causes dirty water to run through their gold-plated taps
You can have all the money in the world, have a nation full of people screaming your name, but when it comes to basic necessities you still have to bow down to the nameless local civil servant. That's what our famous B-towners have learnt over the past three weeks. Hrithik and Sussanne Roshan and their kids, Esha Deol, her sister Ahana and mom Hema Malini, Prakash Mehra's son Puneet and Swades actor Gayatri Joshi and her husband, builder Vicky Oberoi – all of whom live in the upmarket Mumbai suburb of Juhu – have fallen victim to the insensitivity of the Brihanmumbai Municipal Corporation. When the who's who of B-town open their water taps, they get water mixed with sewage. On the days the water does run clean, it flows only for 30 minutes in the entire day. Of course, you can't keep our uppity B-towners down for long! No water? No fret! Just call up a private supplier!
Sussanne claimed to a daily that this was not the first time they were facing this problem, but it is by far the worst situation ever. Tut tut. We do sympathise with their plight, but wonder if they are sympathising with their not-so-well-known neighbours who are also dealing with the same problem and can't afford a daily tanker to supply them with water. And Esha made an unintentionally funny statement to the same daily – that she can't have a shower in the evenings any more! Excuse me? You've faced dirty water for three weeks, fallen ill and nursed your family through related illnesses, and all you can think of is a shower? That too, an evening-time one! Guess that's just the way life is for our darlin' B-towners these days!