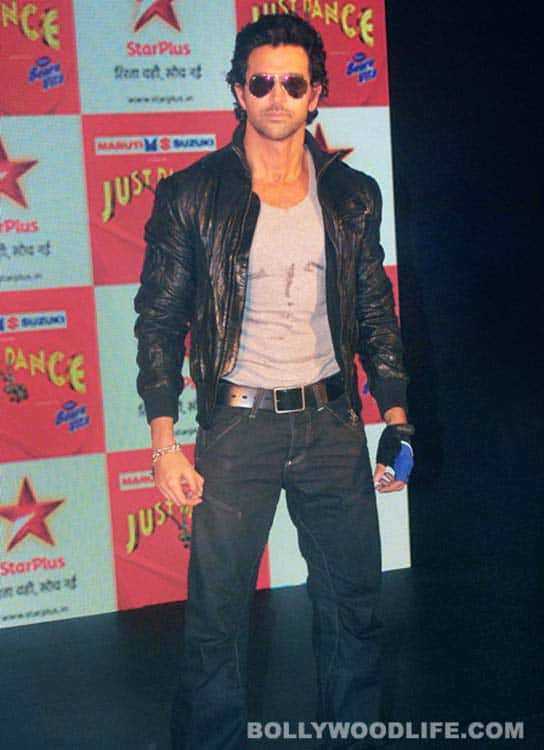 Just Dance will go off air soon as the TRPs take a nosedive
Hrithik Roshan maybe the heartthrob of the nation and his films may rake in the moolah at the box office but his show, Just Dance has just not lived up to its promise. According to rumours, the dance reality show has not picked up TRPs like a Dance India Dance.
Just Dance is one of the most expensive shows on television today with about Rs 3.5 to 4 crore spent on each episode. Huge TRPs were expected from the show considering the channel had roped in big names like Hrithik Roshan, Farah Khan and Vaibhavi Merchant with the hope that they would automatically pull in the audience. But unfortunately, the show has not been able to deliver the constant viewership as expected. According to rumours, the dance reality show will be packed up by the end of September, which is ideally almost three weeks before schedule. The other reason for the drop in the TRPs could be the continued absence of Hrithik Roshan on the show. The actor is currently very busy with his Agneepath shoot and has been unable to give much time for Just Dance. In order to increase TRPs, the channel roped in celebrity judges like Govinda during the festive season of Ganesh and Katrina Kaif for an episode. A source close to the Star Plus spokesperson, Parull Sharma said that the channel is miffed with the media for spreading false rumours about the show. Going by the recent trailers of the show, Just Dance is very close to selecting its final contestants. Let's hope that Hrithik at least makes it to the show before the show ends.