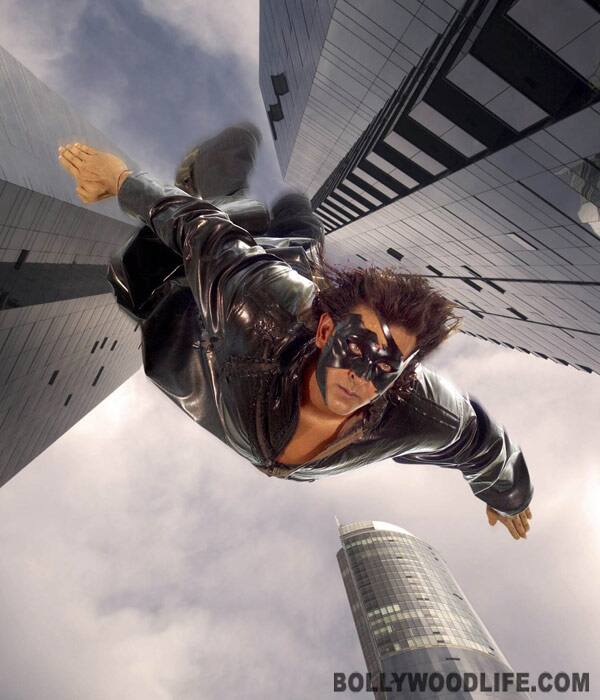 Rakesh Roshan's superhero franchise started off targeting the children and became huge hits. But the director seems to have learned from the mistakes made by Shahrukh Khan with RA.One and has decided to follow in the footsteps of The Amazing Spiderman
There has been a lot of buzz surrounding Hrithik Roshan's superhero film, Krrish 3. When the film's name was announced, everyone wondered, if there was no Krrish 2, how come there is a Krrish 3. Just when the brouhaha was dying away, news about Jacqueline Fernandez walking out of the film made headlines. The latest we heard about Krrish 3 is that it is being targeted at the adults, unlike the previous films in the franchise, Koi Mil Gaya and Krrish.
Apparently the makers of Krrish have learned from the mistakes Shahrukh Khan made with his ambitious superhero flick, RA.One. SRK had targeted his film for children but these days it takes more than just some cheap VFX-laden thrills to impress even the young audience. Taking a cue from the lukewarm response which RA.One received, the Roshans have changed their game plan. Krrish 3 will now be a much darker film.
We have also heard that there is a strong possibility that Kangna Ranaut's strong negative character in Krrish 3 might overshadow that of Priyanka Chopra. News is that Kangana plays an alien in the film who has an army of animals unleashing trouble for Krrish. Just like the latest Spiderman film, Krrish will also be seen dealing with his inner demons, along with the baddies who are giving him hell. The blood and gore in Krrish 3 might not be suitable for children and the makers might lose out on a sizeable chunk of the audience, if it gets an 'A' certificate. But it looks like the Roshan's are ready to take the gamble in order to take the series to the next level. This one's surely one of the most awaited films and we will know how it all pans out only in 2013!