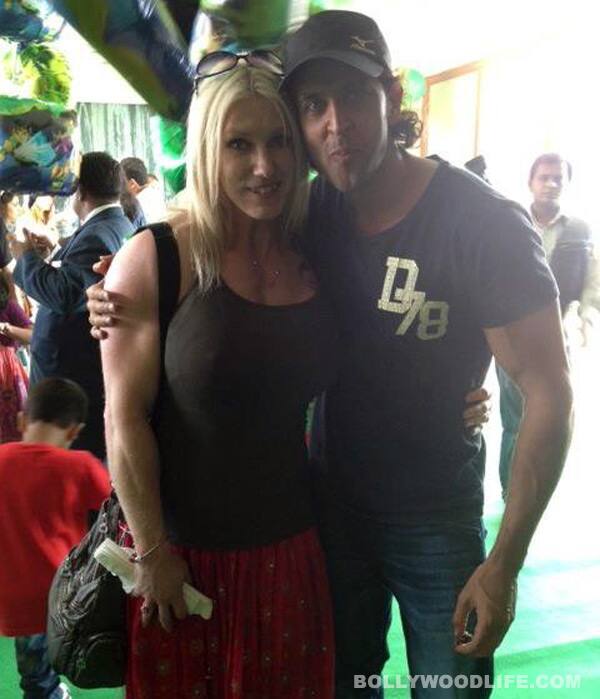 skip advertisement
The Krrish superstar has converted his entire family into a bunch of fitness enthusiasts
All the hard work that Hrithik Roshan has put in at the gym for Krrish 3 has not only paid off in the form of an excellent physique, but it also became a habit for the superstar. After Hrithik developed a hardcore physique for the movie, he forced his entire family to turn into fitness freaks including his sister Sunaina Roshan, mother Pinky Roshan and even father Rakesh Roshan! And the person responsible for transforming all of them is the bodybuilding goddess from Sweden, Marika Johansson!
Marika, who was also responsible for Hrithik's entire diet regiment while he was getting ripped for Krrish 3, is almost like a family member for the Roshans. And her work has paid off too as the change in Sunaina is more than apparent! "Mom and I are getting a lot more involved with our fitness now and we can already feel the results. Marika has been making us do various types of fun exercises and she has created a fitness chart for us to follow. In fact, the gym has now become a meeting point for the entire family," says an ecstatic Sunaina who has never been in better shape.
Marika is a professional trainer and athlete who herself sports a wicked physique that could almost match up to Hrithik's own! Check out the transformation that the super athlete has brought about in the Roshan household!