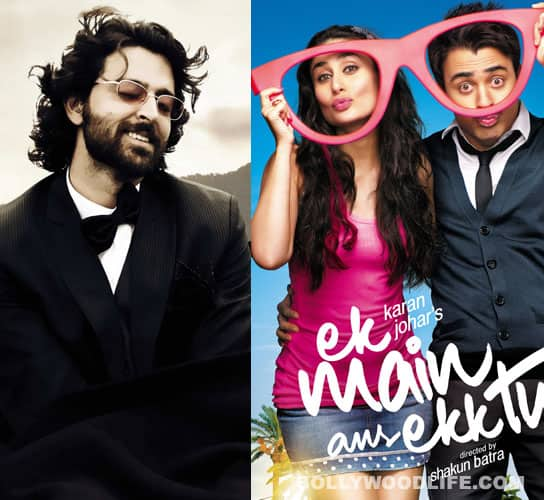 If all goes well, their films Guzaarish and Ek Main Aur Ekk Tu will become trailblazers for the rest of Bollywood
It's been more than a year since Guzaarish received a lukewarm response from Indian audiences, but that hasn't deterred its producers UTV Motion Pictures from trying to find new ways to showcase their Hrithik Roshan-Aishwarya Rai-starrer. In a Bollywood first, they are talking to European distributors to screen Guzaarish in France. That's not all. We hear that UTV is all set to release the film in Peru next month. They claim that it is one of the rare times an Indian film has released in the South American nation. It is unclear whether Guzaarish will release in Hindi with Spanish subtitles or whether it will be dubbed in Spanish.
It may have taken the guys at UTV more than a year to take Guzaarish to Peru but they are not waiting that long for their upcoming film Ek Main Aur Ekk Tu. They have already received many enquiries about the movie and are planning to release a Spanish version of the Imran Khan-Kareena Kapoor-starrer's trailer in Peru soon. Looks like it won't be long before we have our stars saying, 'hola' to more moolah!
ALSO WATCH: The song Aahatein from Ek Main Aur Ekk Tu