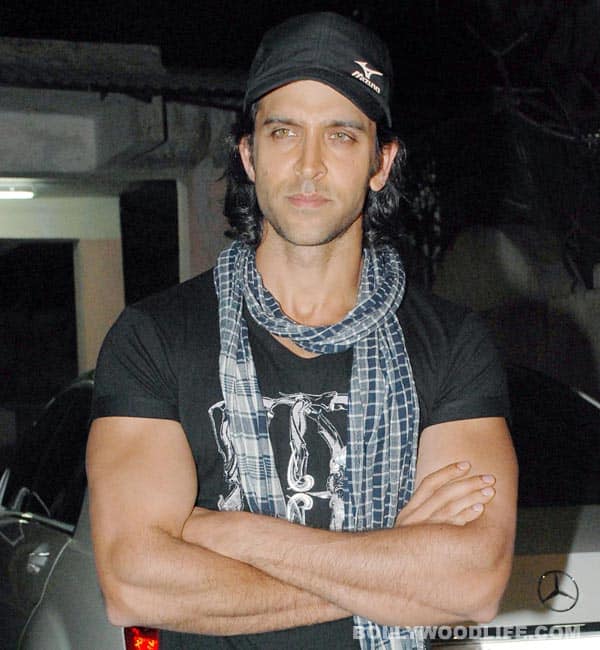 It's not the recession! The superstar says he has no films on hand after Krrish 3
Hrithik Roshan, whose last release Agneepath made a considerable impact on audiences, is gonna be out of action after he wraps up Krrish 3 at the end of this year.
The few films that Hrithik was rumored to be doing – Paani with director Shekhar Kapoor, an adaptation of The Immortals of Meluha with director Karan Johar and another helmed by Kabir Khan – are not going to begin any time soon, according to the star.
Hrithik remarked in a recent interview that after Krrish 3, he has been having a tough time finding scripts that inspire him. However, there is a pet project the actor has been working on with increasing tenacity, and has even donned the filmmaker's hat for: a documentary on papa Roshan's 25-year-long film career. And the loving son that Duggu is, he has been toiling extra hard to make the film on his father extra-special, with plans to talk to Rakesh Roshan's old colleagues including Rishi and Neetu Kapoor, Jeetendra, Aruna Irani and others who have been witness to the ace filmmakers' quarter century long journey in the world of cinema.
We do hope though that hunky Hrithik doesn't waste too much time doing this daddy-docu and quickly moves on to signing a neat new flick, pronto! Besides, he also complained that no one has approached him with interesting scripts in a long time. And we hear that he wants to do a 'serious comedy' next – eh? Filmmakers, are you listening?