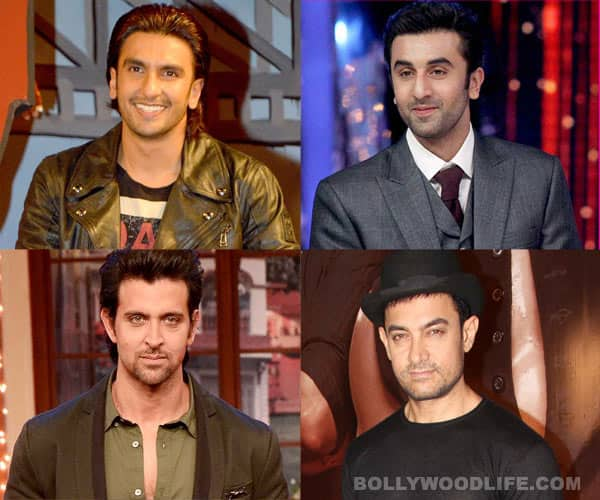 There were reports that King Khan was chosen to be SLB's hero in his next but now we hear that those reports were only rumours and SRK has not been roped in. So, who do you think will be Bhansali's hero in his next?
Almost fifteen years ago, Sanjay Leela Bhansali had dreamt of making a film on Peshwa Bajirao and his love interest Mastani. He even had a star cast in his mind. SLB hoped to make the film with his Hum Dil De Chuke Sanam pair, Salman Khan and Aishwarya Rai (now Bachchan) who were then dating. But their love story ended and Bhansali's dream had to wait. We hear that he was then considering Rani Mukerji to play Mastani but then somehow things didn't materialise and he kept on waiting to find his perfect hero. Recently, there were reports that Bhansali was considering Shahrukh Khan to play Peshwa Bajirao and that the actor had even given a nod to the project. But a little birdie rubbished all these reports and said that SRK was not even considered to play Bhansali's Bajirao! Well, in that case, we've been wondering which actor is good enough (according to SLB to play the role of Peshwa Bajirao in his film). Here are some actors that wethinks the director may consider or we may like to see playing a Peshwa!
One of the first names that popped in our mind is Hrithik Roshan. Blessed with Greek God looks, this actor had impressed us in the film Jodhaa Akbar, in which he played a Mughal emperor. Considering that Peshwa Bajirao was a noted general, we're sure Hrithik could carry off the role with great ease. And as everyone knows Mastani was one of the most beautiful ladies in the history, so obviously a pretty leading lady will be a part of the film. Then who else, better than Hrithik to play her lover, no?
If not Hrithik, slightly younger actors like Ranbir Kapoor or Ranveer Singh. Both these actors have worked with Bhansali previously. While Ranbir made his film debut with SLB's Saawariya, Ranveer played his Ram in the film Goliyon Ki Rasleela Ram-Leela. While the former's film wasn't what we can call a hit, the latter's film was received well at the box-office. So we won't be surprised if Bhansali ropes in Ranveer in his film. But one can't forget that Ranbir is versatile with the kind of roles he plays and he can pull of any role with great ease. So he'd certainly do justice if Bhansali chooses him as his Bajirao.
Shahid Kapoor, the chocolate boy of B-town would look good too, dressed as a Peshwa, no? But do you think he can carry off the role? Well, if SLB gives him a chance, we are sure he can. After all, he looks good as a lover boy on screen… Do you think Akshay Kumar, the king of action can play a role like Bajirao in his film career? Well, he's played God and impressed everyone. And God can do anything, hai na?
Though Salman Khan and SRK have already been associated with SLB's film on Bajirao Mastani, do you think, the third Khan, Aamir Khan will be considered for the film? The actor hasn't worked with Bhansali before and his acting skills need no praises. The shortie Khan can play a college student with as much ease as he can pull off playing a baddie in a film like Dhoom:3. So we won't be surprised if he is chosen to be Bhansali's Bajirao. That reminds us, Ajay Devgn had played Bajirao Singham in the film Singham. Do you think he can switch from playing Bajirao Singham to Peshwa Bajirao?
Well, only time will tell who will be roped in by Sanjay Leela Bhansali for his film Bajirao Mastani. Till then, we can keep guessing and hoping to see one of our favourites playing a Peshwa on the big screen. So BollywoodLifers, you tell us who would you like to see as Bajirao Peshwa in SLB's film.