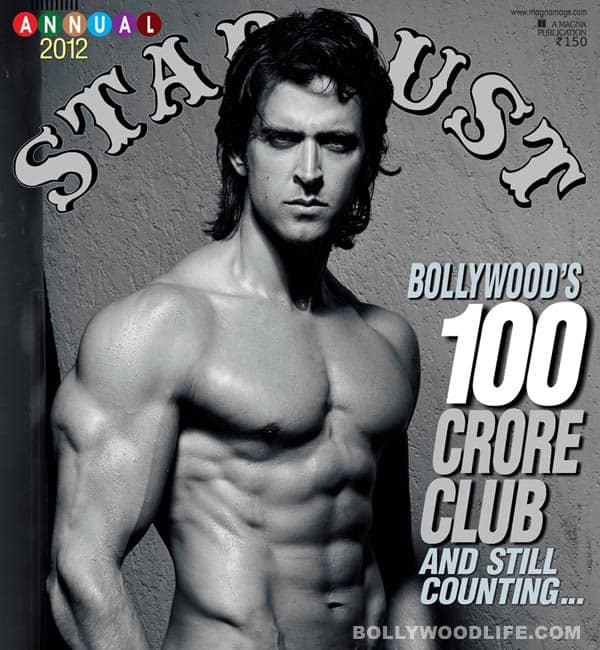 Once again, Hrithik proves he is more than a mortal, on the latest cover of a glossy
Hrithik Roshan was in a bad state a few months back. As per reports, and even a photo published in a local paper, the actor was in a bad shape both physically and mentally, with injuries, issues in personal life and even problems of addition. But the perfectionist, and the relentless hard worker that he is, Hrithik has bounced back with style and built such a physique for Krrish 3, that one can easily say, the man is no mere mortal.
So it comes as no surprise to us when he, yet again, landed on the cover of a mag showing off his brand new, completely ripped body. The eight-pack on the 38-year-old star is as prominent as ever, while there are glimpses of the new muscle he has developed, courtesy of Kris Gethin, a professional trainer who Hrithik personally flew down. So feast your eyes fellas, until we get you more pics from the shoot of the superhero!