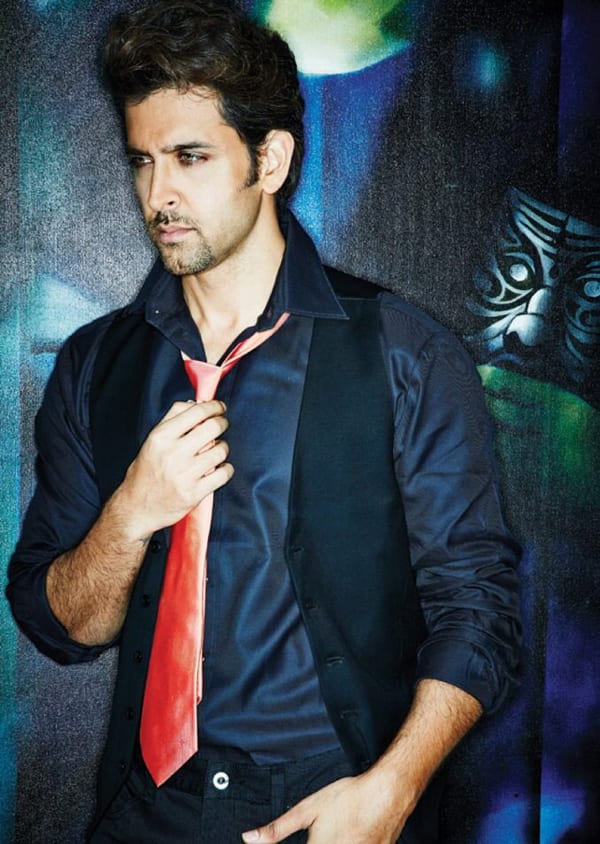 Sources suggest that the actor is adjusting to his new relationship status and slowly coming to terms with it
After 10 years of being a married man, thinking of himself as a single man must not come easy to Hrithik Roshan. He is after all only 40, has Greek god looks and what makes him utterly desirable now: he's single!
Friends and family are hoping Sussanne and he get back together even as there are women out there celebrating the fact that he's now "available". That fact was driven home while the actor was out clubbing with friends in London, when a gang of girls saw him, squealed and said, "He's single", loud enough for everyone to hear. While he was surprised and a little embarrassed as his friend laughed, he soon joined in the fun..
Says an eyewitness, "It was a funny, yet awkward moment. You could see he was back in the game. And he is quite a catch. Think girls are only attracted to bad boys, he's one good guy who has them swooning. And now that the world is his playground can't help wondering if he will play the field or get involved in a serious relationship."
In the past…
When Aamir Khan found himself single after two decades of marriage to Reena, he went through a string of relationships. In an interview, he said that he wasn't happy. He wanted to be in a committed relationship. And it wasn't long before he married Kiran Rao.