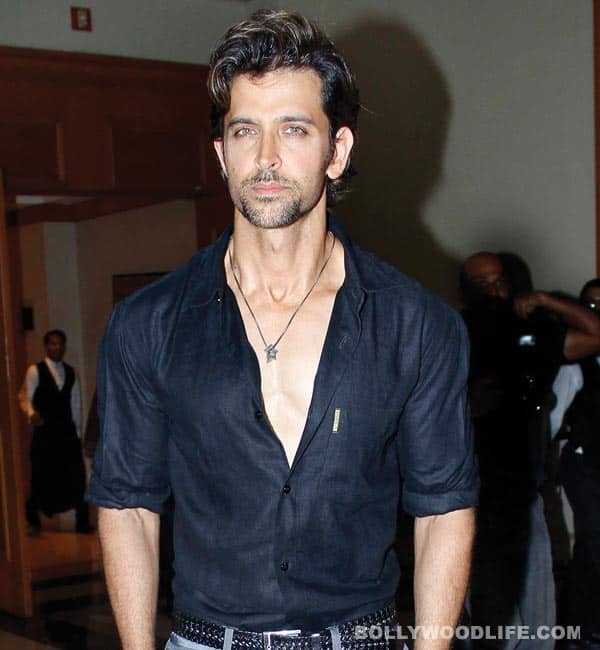 While everyone is busy discussing the Hrithik's health, papa Rakesh Roshan has come out in the open to clear the misconceptions about the Krrish star's US visit…
Hrithik Roshan is going to the US and yes, he is heading to America for health reasons but there is no second surgery. There were reports in the media about how HR going abroad for a second surgery however Krrish 3 director Rakesh Roshan has come out and talked about this visit for the first time. In an interview the filmmaker said, "Hrithik is going abroad only for a medical check-up, not a surgery. He gets these occasional headaches, and he wants to get to the bottom of them, once and for all."
Hrithik had undergone a brain surgery this year in July at Mumbai's Hinduja Hospital. The actor had injured himself while shooting for rigorous stunt scenes. After complaining of sever headache he underwent a brain surgery. The actor was back in action soon after promoting his much awaited release Krrish 3, however his other projects like Bang Bang with Katrina Kaif and Shuddhi featuring Kareena Kapoor Khan are now delayed.
With Hrithik's plans to head to US for medical reasons buzz was that makers of Bang Bang had to incur severe loss and that his Shuddhi heroine had reallocated her dates for a film with Farhan Akhtar. Sr Roshan however denied that it is a surgery, "I repeat, there is no surgery happening; it's just a check-up." Quashing reports of Hrithik wanting a layoff from work for a long period, apparently the actor will only need a week or two at the most.
That certainly is good news not just for his filmmakers and co-stars, but also his fans who have prayed for their favourite star's well being.